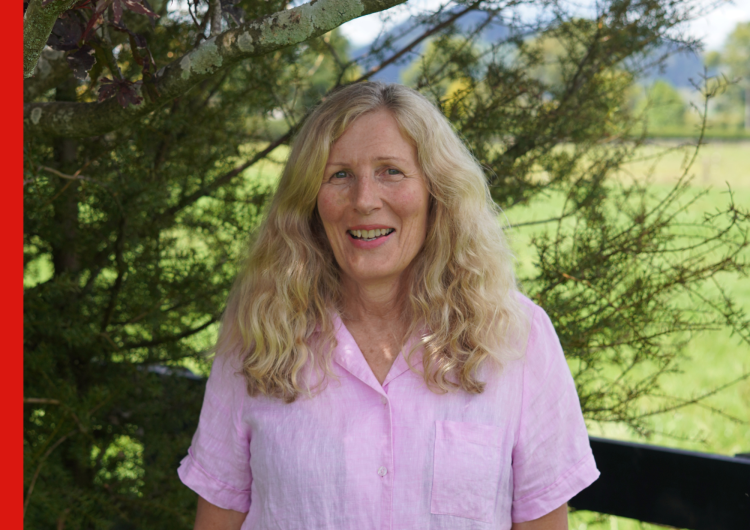 It is a gift from New Zealand
A seventh-generation farmer, food producer and entrepreneur, Wendy Oliver and her family have always been an active part of the New Zealand farming industry.
Wendy and the Bella Honey team have spent over three decades perfecting the art of producing New Zealand Manuka honey, which their bees gather from the country's native forests. To make their brand even more special, Wendy said, they named it after her grandmother.
"Bella was my grandmother's name, it was in honour of my grandmother we called our beautiful honey, Bella, a beautiful gift from New Zealand, from our family to your family. I wanted to provide a beautiful, natural, unique, superfood, gift from New Zealand, which makes you feel beautiful from the inside out," she said.
Manuka Honey is nature's superfood
Wendy is passionate about health and wellbeing and New Zealand Mānuka honey is abundant with such benefits.
"Honey has been used since ancient times for health benefits. Studies have now found that Mānuka honey can reduce inflammation, promote healing of wounds, treat acne, soothe sore throats and coughs, support healthy digestion, and prevent stomach ulcers," Wendy said.
It's a single-ingredient food, completely natural, and can be enjoyed in multiple ways - even straight out of the jar.
It's even being used in the beauty industry as a more natural alternative.
"One of my favourite uses of Mānuka honey is as a DIY face mask as part of a daily beauty routine," said Wendy.
Making the brand distinctive
Wendy believes one of Bella Honey's differentiating features is that they are a female-owned brand.
She believes their products have a feminine touch which is evident in their overall look and messaging.
"All our honey is beautifully branded in a premium pink and gold tone, providing a healthy, natural, superfood gift that can be used for health, wellness or as an artisanal fine food."
All their Mānuka honey products carry the UMF® quality trademark that guarantees quality and purity.
Wendy added that their products also carry the New Zealand Fernmark Symbol which recognises trust and authenticity as a product of New Zealand in addition to being packaged in small batches which helps control transparency and traceability.
Her company's goal is to be able to share their vision for the brand with the rest of the world.
"We believe that conservation, communities and commerce should work in harmony to create a sustainable, healthier world, which is why Bella New Zealand Mānuka Honey is a member of the Sustainable Business Network and is dedicated to doing business in a sustainable way that respects our air, land, water, environment and most importantly our Honeybees," Wendy said.
"We see our honey as a gift from nature. It is with that in mind that we have thought of expanding into gift boxes aligning with sustainable products and brands that have the same values at heart."
Journey with the Westpac Digital Boost programme
Wendy has taken steps to elevate her brand's online presence with the help of Westpac's Digital Boost Programme.
"Taking part in the Westpac Digital Boost was a great experience, where we had our social media and website assessed. We were shown tools on how to improve our social media. The experienced Digital Boost team even encouraged us to change our website quite drastically to be more visual and user friendly."
Wendy said she was very excited to be a part of the programme and extremely grateful to Westpac for the opportunity to help her brand have a stronger online presence by making some easy changes.