New Zealand's tourist hotspots are well-documented (and heavily attended), so why not take the road less travelled and visit the places less Instagrammed?
Here are seven under-rated local travel destinations and experiences, taking you to the lesser-known corners of Aotearoa.
1. Hokitika
With its stunning scenery, the West Coast deserves more tourist traffic and Hokitika is an ideal spot to base yourself. If you like to cycle, the West Coast Wilderness Trail is a fantastic way to explore the West Coast, and it's a cruisy ride with its 132km Grade 2 trail. Take the full four-day ride tour or just ride a section. Prefer an aerial view? Try Precision Heli Tours.
2. The Whanganui River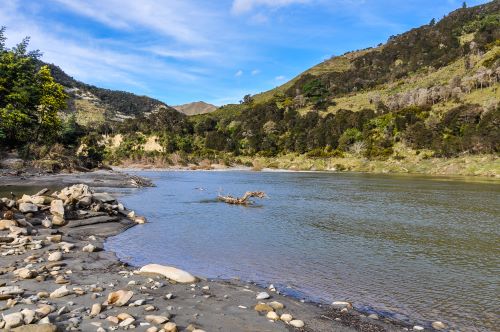 Whanganui River is New Zealand's third-longest river with an untamed natural beauty and rich wildlife – but it doesn't get much press. But you might have seen the Country Calendar episode on Blue Duck Station, farmer Dan Steele's diversification into activities and accommodation. It's a great base from which you can kayak or jet boat on Whanganui River, or explore its banks on foot or horseback.
3. Hokianga
Northland is well known for its tourist hotspots, but Hokianga is often overlooked. Hokianga not only boasts beautiful beaches and a fascinating history, it's also home to Tane Mahuta, our largest living kauri, located in the Waipoua Forest. You might also like to visit Footprints of Kupe Experience, a multisensory storytelling experience tracing Kupe's arrival in Hokianga 950 years ago.
4. Putangirua Pinnacles, Wairarapa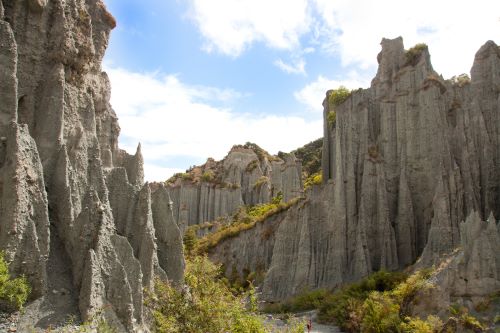 This spectacular Putangirua Pinnacles Scenic Reserve has walking tracks or camping, with beautiful views and some incredible earth pillar formations. It featured as the Dimholt Road in The Lord of the Rings: The Return of the King. And while you're in the Wairarapa, why not stay at the Martinborough Hotel and take a winery tour?
5. The Chatham Islands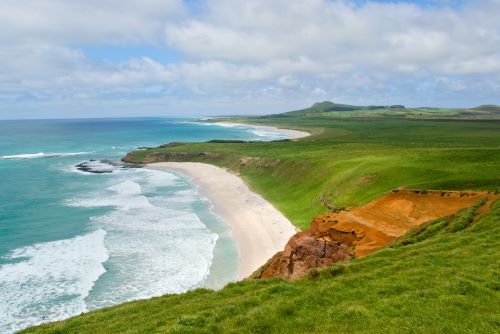 The tiny, remote Chatham Islands are a wonderful place to see wildlife and learn about the Moriori people. Just jump on board an Air Chathams flight and you'll be there in two hours for an unforgettable step back in time. Do remember to arrange everything before you arrive, because last-minute bookings may not be possible.

6. Doubtful Sound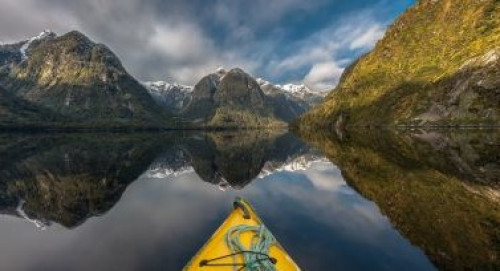 Dolphins, penguins and glacier-carved cliffs – Doubtful Sound doesn't get as many visitors as Milford Sound, but it should. There's no road to Doubtful Sound, so try a Doubtful Sound Overnight Cruise for a close-up look at the waterfalls, sheer rock faces and incredibly tranquillity.
7. Hollard Gardens, Kaponga, Taranaki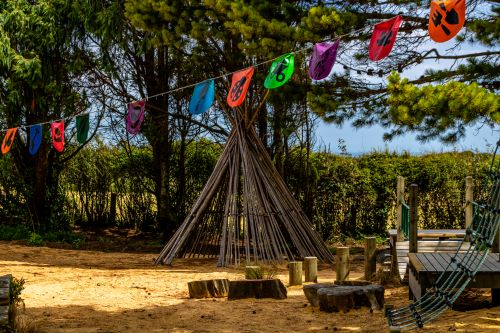 Established in the 1920s, a visit to Hollard Gardens is a great family day out in Taranaki, around 15 minutes from Stratford. It has an incredible plant collection, a family corner, a bug hotel and plenty of picnic spots.
Safe and sustainable tourism
All these operators have been independently validated by Qualmark, which means they're delivering a quality sustainable experience and have been safety checked.
"Whilst New Zealand offers many great holiday spots, there are a number which are sometimes overlooked but worthy of consideration," says Steven Dixon, General Manager at Qualmark.
"The Qualmark operators in these locations are providing exceptional experiences every day for their visitors."