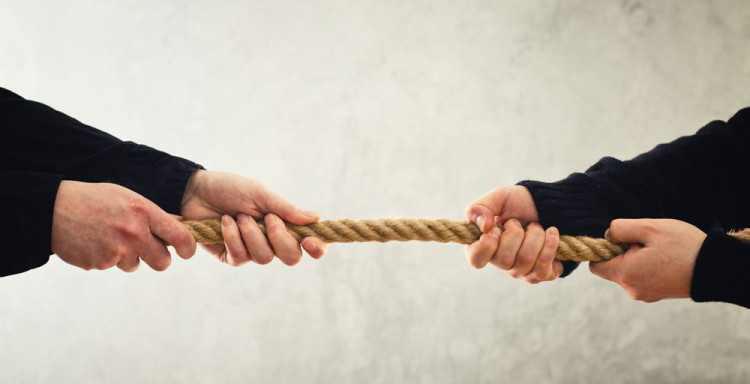 UPDATED April 2022, now with two extra bonus tips.

Would you enter into negotiations worth hundreds of thousands of dollars without any training? Yes you would, if you're planning to buy a house.
Every day New Zealanders negotiate for houses, pitching their bargaining skills against those of a seasoned professional – the real estate agent.
REDnews spoke to two real estate experts who between them have helped negotiate thousands of property deals.
We've also included other sage tactics to help you get the house you want without being pushed into overpaying.
1: Be a cash buyer
Being a cash buyer means that your finance is already organised – you don't need to sell a house or get loan approval before you buy. When a seller gets two offers for similar prices, one 'cash' and one 'subject to finance' or 'subject to sale of own home', the cash offer is the hands-down winner.
2: Keep it clean
Have just one condition on your sale and purchase agreement, says property finder Maree Tassell of iFind Property. Sale and purchase agreements have a section where you indicate whether a LIM or building report is required.
Tassell recommends you choose 'no' and just put in a single five-day due diligence condition, then carry out any checks you choose.
Make sure your sale and purchase agreement has the relevant Covid clauses added to allow for any unforeseen delays in relation to Covid.
3: Remember that the agent isn't on your side
Agents are often charming and work hard to broker a deal, but ultimately they have the vendor's interests to protect.
Get independent advice from a friend or professional who isn't going to make any money on the outcome of the sale, advises Tassell.
4: Be flexible on settlement date
If you can settle on the date that works for the seller, they will view your offer with a friendly eye, says buyers' agent Alan Henderson of Erskine+Owen.
Sellers will often accept a slightly lower-priced offer if it comes with the perfect settlement terms, whether they need time to house-hunt or a quickturnaround.
5: Do some detective work
You can try asking the agent what price the seller will accept, but they usually won't (and shouldn't) answer.
Tassell ferrets out clues by asking: What's the feedback on the selling range? Have there been any other offers? Why weren't they accepted?
Are you aware of any problems that have put off other buyers? Agents aren't allowed to withhold or give inaccurate information to buyers.
6: Don't start too low
Finally, know what the house is worth, says Alan Henderson. Registered valuations can quickly be out-of-date in a rising market, so you may need to pay even more if you really want the house.
A too-low offer will annoy sellers in a hot market and make them more reluctant to enter into further negotiations. In a buyers' market, you have more leeway, but remember that a sought-after property will always be strongly contested; insulting low offers aren't popular anywhere.
7. Even if you're the only offer
The real estate market can be fickle. After a two-year boom in prices, market conditions in 2022 have slammed on the breaks.
If you find yourself being the only offer, you're in a great position, but that doesn't mean you can expect to pay an insulting amount under the asking price. As the previous tip states: A too-low offer will annoy sellers, even if the market isn't hot.
Real estate advisor and blogger Andrew Duncan suggests offering $20 - $45k below the maximum amount you'd pay for the property. "Showing that you are serious, but leaving some room to move," he writes. If you are not the only offer, this tactic won't work, and you will need to put your best foot forward instead.
Duncan also recommends making offers using uneven numbers, such as $401,350, instead of $400,000. And make your offer unannounced, so the agent doesn't have time to look for other offers before needing to respond to yours.
8. If you're running out of wiggle room, move up in small amounts
If you're still negotiating and running out of room to move, keep moving in small increments to keep the negotiation going.
Even if you can move up an extra $500 or $1,000, the vendors will feel that you've worked as hard as possible to purchase their property, Duncan says in his blog.
If you've run out of budget completely, you can try to negotiate other conditions such as the settlement date or number of days needed for a building inspection.
Related articles: