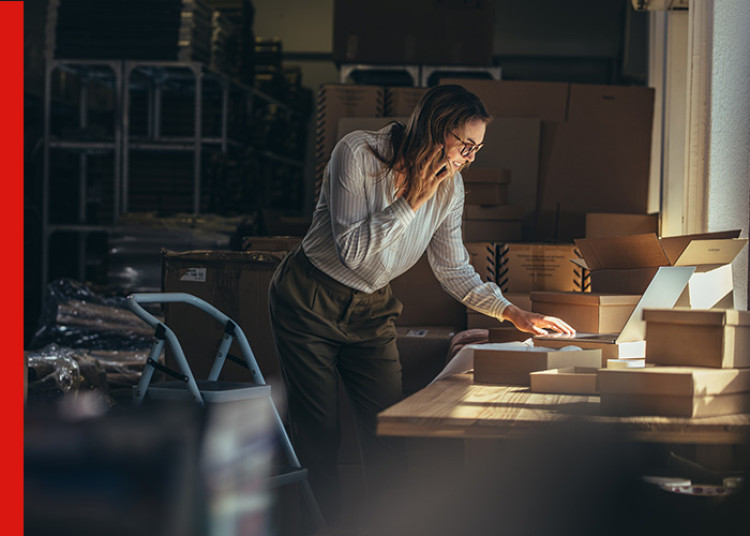 Online shopping boomed in lockdown, with over 300,000 Kiwis shopping online for the first time in 2020 – and they've kept shopping online even as stores reopened.
Can you capitalise on this surge in demand with your business? Here are five tips to help you improve your website and make the most of online sales opportunities over the summer sales window.
1. Eliminate friction points in the shopping process
Customers like an easy-to-navigate site, with buttons in the places they expect them to be and a smooth experience between browsing and buying. Friction creates frustration, making shoppers more likely to abandon their carts and buy from a competitor.
"You want the shopping cart and payment experience to be easy to navigate," says Jo Phillips, Senior Product Manager at Worldline.
"The most valuable feedback is direct from users and getting that customer feedback doesn't need to be expensive."
Online surveys or in-person focus groups are both good options, and you can incentivise customers with vouchers. They'll tell you about any sticking points in the shopping experience.
2. Invest in excellent photos of your products
As NZ Post puts it in its latest ecommerce report: "Good photography is essential, so invest in it. It's important the customer can see the product (in all the colours available) and that they can access more details about it."
3. Sort out your payment options and security
Safe payment options mean your customers can choose how to pay and be confident that their transaction is secure.
"Check if you have 3DS2 for credit card payments, because that gives you fraud mitigation and an improved customer experience built in," says Phillips. "Contact your bank and they can help you."
Offering several options for payment helps remove another potential pinch point, and many have lower merchant costs, so price these up and see what will work best.
4. Consider whether free shipping is better than a sale
The number one reason for shopping cart abandonment is unexpected costs at checkout, such as high shipping costs or extra fees, according to Baymard research.
Shoppers will pay more to avoid shipping costs, so offering free shipping over a certain spend will encourage people to add extra items to their carts. You might find free shipping is more effective than a discount code or special offer – it's well worth testing this out.
5. Play up your local credentials
If you have a great story to tell about your business - possibly your green credentials or your community connections - make it clear to your online customers. You can't probably compete with major online retailers when it comes to price or range of website, so play to your strengths.
"I think we're at a place now where most people have shopped online," says Phillips.
"Thanks to lockdowns, many of those people who hadn't shopped online have now, and they understand that buying from small Kiwi businesses won't be like buying from Amazon."
Get your website right and boost your online sales – this is the perfect time to raise your game and grab some of that Christmas shopping revenue.