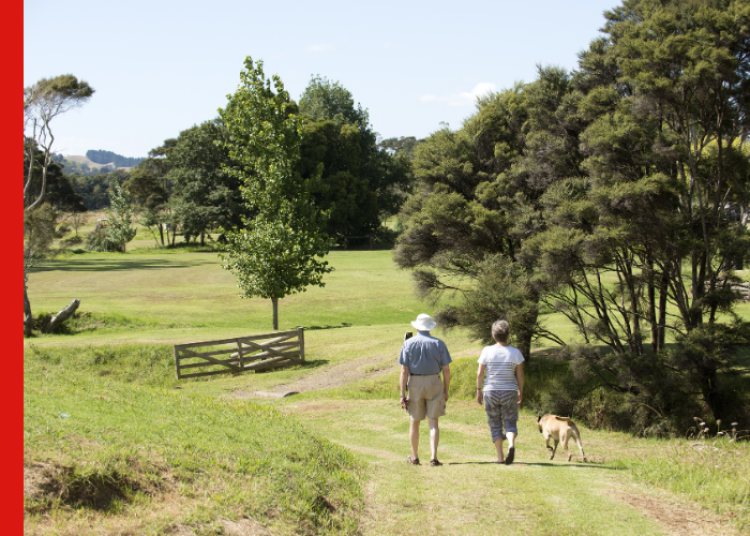 What are some of the best places to retire in New Zealand? We've analysed six measurables: house prices, climate, crime, hospital performance, number of over-65s and access to big-city amenities (sources below).
Back in 2018 our method produced Marlborough, Bay of Islands, Central Otago, Kapiti Coast and Auckland, but five years later, with higher house prices and changing demographics, will the same places come out on top?
After crunching the numbers, we then considered lifestyle factors and came up with five excellent retirement locations:
Whangārei
Lovely weather, a growing population and handy to Auckland: is Whangārei the new Tauranga?
One-fifth of residents are aged 65-plus, so it shouldn't be hard to find company for a kayaking trip, a walk to the Whangārei Falls, or visit the local growers' market.
The median price in Whangārei is $695,000, well below Auckland at $1,000,000 (and Tauranga at $890,000). If you're downsizing from Auckland you should walk away with a decent sum, and you're still only two hours from the supercity.
In the other direction, it's less than two hours to the Bay of Islands, so the choice is yours: a concert in the city or a fishing trip leaving from Russell.
Improved infrastructure, along with the high prices in Auckland and Tauranga, have helped push Whangārei onto this list. It's an affordable spot from which to explore Northland and stay connected to the city.
Marlborough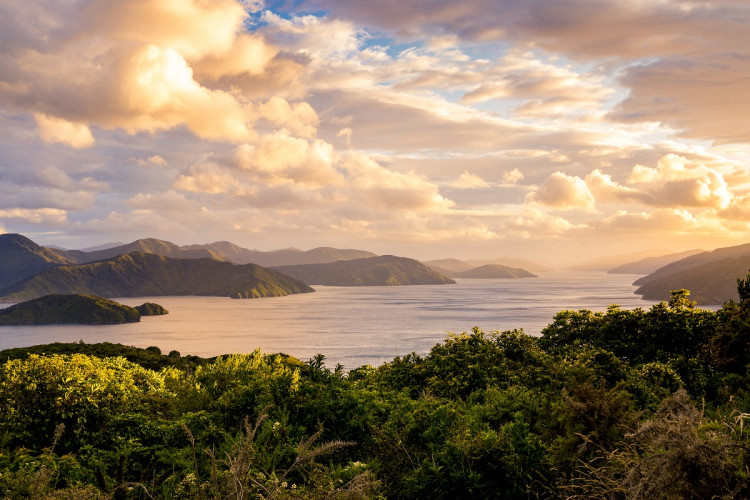 Stunning scenery, sunny weather, and award-winning wine – you couldn't ask for much more. Say goodbye to traffic lights and gridlock, and hello to fjords and incredible wildlife.
Marlborough is an ideal place to enjoy an outdoor lifestyle, taking in the local environment with boating, walking, cycling and even skiing. There should be plenty of people to join you, with over one-fifth of residents aged 65-plus – with low healthcare wait times and crime rates, the region continues to attract new residents.
The median house price in Marlborough is $645,000, well below the national median of $780,000 and an appealing downsize option from cities like Auckland ($1,000,000) or Wellington ($881,000).
It's no surprise that this location once again features on our list – it's an ideal combination of a wonderful lifestyle, well-priced accommodation, and proximity to a major city.
Coromandel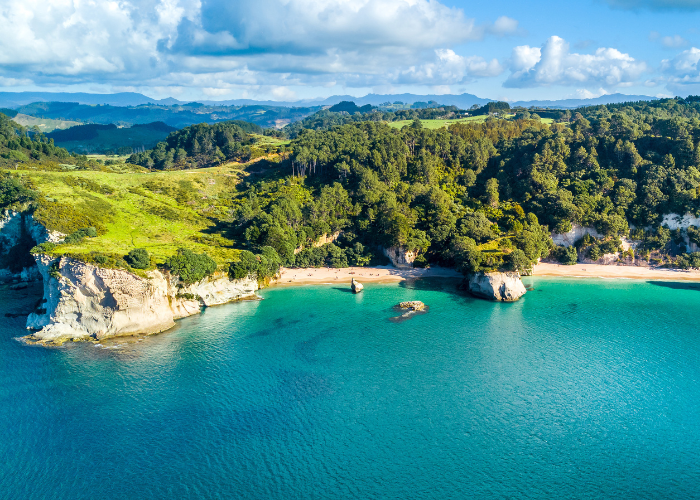 No fast food franchises, no shopping malls and almost no traffic jams – the Coromandel provides a simpler way of life. The beaches are phenomenal. You can fish, kayak, dive or just lie back and soak up the sunshine.
The Thames-Coromandel District has the country's highest proportion of 65-plus residents at 34%, so there's a rich community of active retirees, which helped put Coromandel onto this list.
The median house price is $750,000, close to the national median of $780,000. You could downsize your family home in Auckland ($1,000,000) and walk away with a tidy sum. Plus, you'd still be within two to three hours of friends and family back in big cities like Auckland.
Central Otago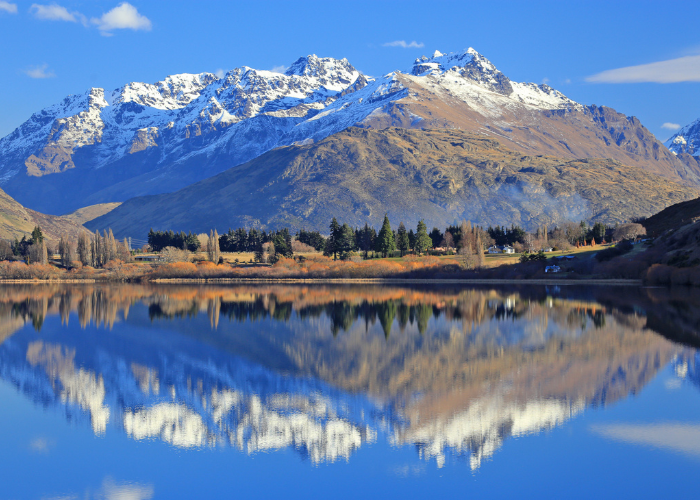 Breathtaking landscapes and a relaxed pace of life, sees Central Otago retina its place on our list of great places to retire.
It's a collection of rural communities with the lowest crime rate in the country, excellent healthcare, and 23% of residents aged 65-plus. You'll get hot dry summers and cold clear winters, perfect for growing (and drinking) pinot noir, skiing at one of the world-class local fields, or cycling the Otago Rail Trail.
Homes aren't exactly cheap, with a $790,000 median price. But compare it to Queenstown's $1.27 million median, and this is a great option for a similar lifestyle at a more reasonable price.
You're 90 minutes from hopping on a plane at Queenstown Airport, and three hours from Dunedin in case you want to catch a rugby game. This gives you the opportunity to live a quiet rural lifestyle without entirely missing out on big-city events.
Kapiti Coast
It's no wonder Kapiti Coast is so popular with retirees and remains on our list. It has charming communities and excellent transport links – you get that small town lifestyle but you're still just a hop away from the city.
More than a quarter of residents are aged 65-plus, crime is below average and local health services perform outstandingly well. Plus, you're only 20km from Wellington for when you want arena-scale sports and entertainment.
The median house price is $780,000; not super affordable, but potentially a good choice if you're downsizing from a family home in Wellington City ($881,000).
You'll immediately notice the warmer, calmer weather compared to the capital, and you can make the most of it at one of the many fabulous beaches.
Sources: House price data from the REINZ Monthly Property Report June 2023. Specialist wait times and 31-day cancer treatment from Te Whatu Ora's National Performance Reporting Metrics. Crime data by region from Policedata, population data from Stats NZ's 30 June 2022 subnational population estimates. Climate data from NIWA's annual climate summary 2022.
.