Westpac Active Series.
Four actively managed funds that provide a diversified and sophisticated investment strategy.
Compare our funds.
Choosing the right fund is an important part of reaching your investment goals. Discover our fund options below.
You can review the Product Disclosure Statement for more detailed information on each of the funds.
We aim to invest each fund in line with the goals of our Sustainable Investment Policy.
What is the target investment mix?
Each fund has a long-term target investment mix, also referred to as its benchmark asset allocation, which is shown above. In accordance with our Statement of Investment Policy and Objectives (SIPO), we may also invest in commodities and other asset classes such as hedge funds and absolute return funds from time to time.
The actual investment mix will vary due to market movements and if we decide to hold more or less than the benchmark allocation in asset classes to enhance returns or to reduce risk. These variations are restricted by permitted ranges for each asset class. We may alter the target investment mix and the ranges for each fund at any time. For further information about each fund's investment activities see the SIPO on Disclose.
About our funds.
A range of diversified funds
You have access to a series of managed fund investment options, each with a different mix of assets, making it easy for you to invest in your future.
Sustainable Investment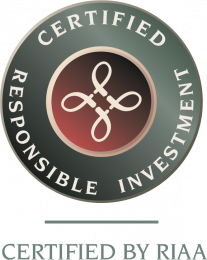 All funds in the Westpac Active Series which are open to new investment have been certified by the Responsible Investment Association Australasia (RIAA) according to the strict operational and disclosure practices required under the Responsible Investment Certification Program. Visit responsiblereturns.com.nz for more information. You can find out more about how we invest sustainably here.
Professional investment management
A team of professionals with access to a number of underlying investment managers and a broad range of assets, securities and investing styles, that aims to deliver more consistent returns.
Flexibility
Make regular and lump sum deposits and withdrawals on all or part of your investment.
Providing the right tax rate
Our managed funds are all portfolio investment entities (PIEs) for tax purposes. This means we calculate the tax income or loss from your investment and pay it on your behalf at your prescribed investor rate (PIR). Find out more about how PIRs apply here.
More about fund management.
Next steps.
Apply to invest in Westpac Active Series
Download the Product Disclosure Statement and complete the application form, or speak to your custodial service provider.
Download now
Talk to an expert
Contact a Westpac Financial Adviser to discuss your investment needs.
If calling from overseas: +64 9 375 9981 (international toll charges apply).
Call us on 0800 942 822
Investment insights hub
Access the latest market updates, guides, calculators and more.
Learn more
Investor document centre.
Things you should know.
*The Market Updates are provided for general information purposes only and have been prepared without taking into account the financial situation or goals of any person. Because of this, before acting, you should consider the appropriateness of the information, having regard to your particular financial situation or goals. You should contact a Westpac Financial Adviser if you would like further information or any financial advice regarding your particular financial situation. Any views or opinions expressed in the Market Updates are not necessarily those of Westpac or any related companies of BT or Westpac. They are based on information current at the time from sources which BT believes to be reliable, but may involve material elements of subjective judgement and analysis. No representation is made as to the accuracy or currency of the information contained in the Market Updates and none of BT, Westpac or their related companies accepts any liability for any loss or damage related to the use of any information contained in the Market Updates. Past performance is not a reliable indicator of future performance.
1This excludes the Income Strategies Trust which is closed to new investment.
2The Responsible Investment Certification Program does not constitute financial product advice. Neither the Certification Symbol nor RIAA recommends to any person that any financial product is a suitable investment or that returns are guaranteed. Appropriate professional advice should be sought prior to making an investment decision. RIAA does not hold a Financial Advice Provider licence.
Investments made in the Westpac Active Series do not represent bank deposits or other liabilities of Westpac Banking Corporation ABN 33 007 457 141, Westpac New Zealand Limited or other members of the Westpac Group of companies. They are subject to investment and other risks, including possible delays in payment of withdrawal amounts in some circumstances, and loss of investment value, including principal invested. None of BT Funds Management (NZ) Limited (as manager), any member of the Westpac Group of companies, The New Zealand Guardian Trust Company Limited (as supervisor), or any director or nominee of any of those entities, or any other person guarantees the Westpac Active Series' performance, returns or repayment of capital.
BT Funds Management (NZ) Limited is the scheme provider and Westpac New Zealand Limited is a distributor, of the Westpac Active Series.
You can get a copy of the product disclosure statement for the Westpac Active Series investment here  or from any Westpac Financial Adviser.