Construction, Transport & Forestry.
If you're looking to secure finance for the assets that keep your business running and ensure ongoing success, we've got specialists who can help.
Why Westpac.
Industry specialists
With financial expertise in equipment heavy sectors, our team of specialists bring lessons and best practices that will help you fund your equipment needs in a way that allows you to focus on your core business.
Financial expertise
You face unique market challenges around climate change, technology, sustainability, demographic impacts on the movement of people and goods, supply chain and price stability, and increasing competition. Our team is here to help you through the highs and lows of business, and to help you navigate the future.
Community and business focus
Whether it's through our sustainability initiatives, community awards, sponsorships or links with industry associations, we're here to ignite financial possibilities and help contribute to building a stronger New Zealand.
Read more on Sustainable Finance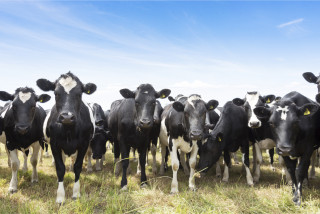 New Zealand's farmers are rising to the climate change challenge.
A moderate drought may reduce the operating profit of a dairy system by almost 30%, and two years of drought could cut sheep and beef farm profits by almost 65%, according to the Westpac NZ Agribusiness Climate Change Report.
Read more
Things you should know.
Refer to the relevant website pages for detailed information on each Westpac product or service mentioned. Terms, conditions, fees and charges apply to Westpac products and services.

Westpac accepts no responsibility for the availability or content of any third party content to which this page may refer.