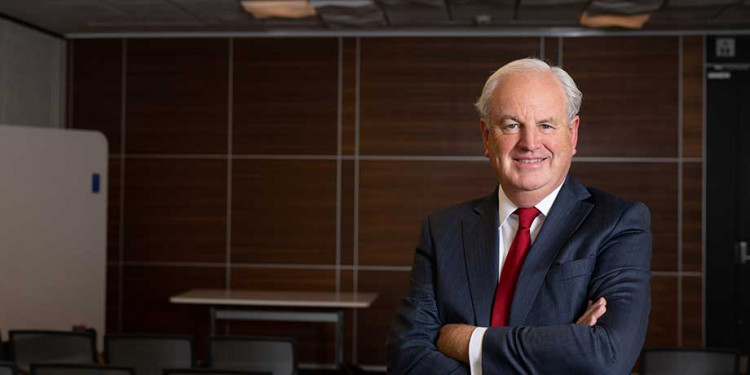 Westpac New Zealand's parent company in Australia has announced it is considering a demerger of the New Zealand bank from the wider Westpac Group. This has naturally raised a number of questions, so we sat down with Westpac NZ CEO David McLean to address some of the frequently asked questions we're receiving from customers.
What's happening?
Westpac Group – our parent company in Australia - announced on Wednesday that it is reviewing the appropriate structure for its New Zealand business and whether a demerger would be in the best interests of shareholders. No decision has been made yet, and a final decision is still some time away.
What is a demerger?
A demerger is a separation of a business into two businesses. If Westpac Group chose to go ahead with that it would mean splitting off Westpac NZ into its own, independent company. A previous example in New Zealand was when Telecom split into two separate companies, Spark and Chorus.
Who would own it?
No decisions have been made. Some recent de-mergers (like the Clydesdale demerger from NAB) have involved the parent splitting off the subsidiary Bank and listing it on a local stock exchange. Existing shareholders received shares in the subsidiary and retained their shares in the parent bank.
Is Westpac closing?
Certainly not! No-one is talking about closing Westpac NZ. Westpac NZ is a big, profitable business with a 160-year history of operating in New Zealand. We're not going anywhere. A demerger would just mean we would become a separate NZ company.
What does it mean for customers? Should we be worried?
No, there is no need to worry. Westpac continues to be a strong, well-funded and very well capitalised bank.
Why is this idea being contemplated?
There are a range of factors but given changing NZ capital requirements and regulatory changes requiring greater separation from Australia, Westpac Group has decided now is an appropriate time to assess the best structure for its businesses, as part of its strategy to simplify its business.
Why weren't customers told first?
Any decision of this magnitude has an effect on Westpac's share price. It's the law that any action like this must be notified to the stock exchange – in this case the ASX – before anyone else can be told.
Are Westpac NZ staff in danger of losing their jobs from this?
No. The bank will continue operating as normal and any staff increases or decreases would be considered in the normal course of business, not as a result of a demerger.
Is this a result of the recent Reserve Bank action?
No. The Reserve Bank action was to do with how Westpac NZ manages its risk. We were instructed to commission two independent risk reviews, but it was just a coincidence that this was announced on the same day as the review of the NZ business by Westpac Group.
Will the bank still be called Westpac?
No decisions have yet been taken around any changes, so any decisions on what a new entity could be called are far off.
When will a decision be made?
Westpac Banking Corporation is working through this process at the moment, but it's a big job with many factors to be considered and we don't yet have a timeframe for when a decision will be reached.