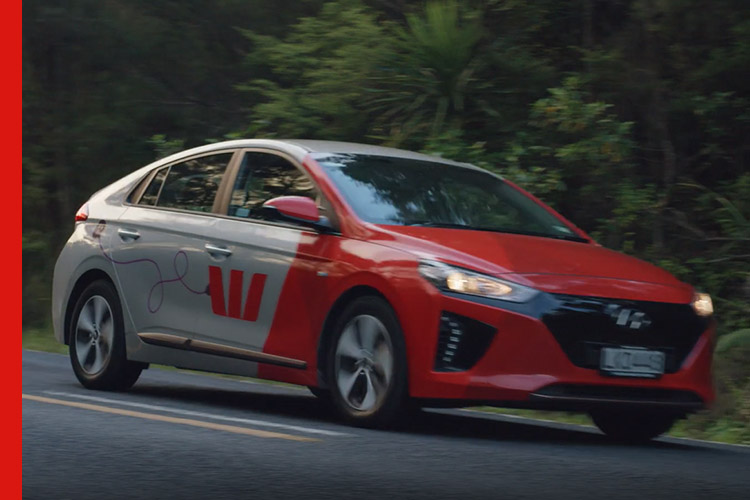 Westpac NZ has launched a new low-interest personal loan to support more New Zealanders to buy a range of electric vehicles, including EVs, e-bikes, e-scooters and e-mopeds.
The loan is available at 6.99% per annum, and enables applicants to borrow up to $50,000 for up to five years.
Westpac NZ General Manager of Consumer Banking and Wealth, Ian Hankins, says the loan will make sustainable forms of transport accessible for more New Zealanders, including those that do not have a house to borrow against.
"We know more and more Kiwis are keen to help reduce their carbon footprint by adopting more sustainable forms of transport, and the Westpac EV loan is our way of supporting that.
"It allows borrowers to choose from a wide range of eligible vehicles to fit their lifestyle. For many people that might be an e-bike or e-moped so they can leave the car at home on their commute, while others might be looking to trade in their petrol car for a new or second-hand EV or hybrid."
The unsecured loan is available to a wide range of applicants, including people who currently do not bank with Westpac NZ.
"Using an e-bike or EV is a great way to slash greenhouse gas emissions, because more than 80% of New Zealand's electricity generation typically comes from clean renewable sources, like hydro and wind," says Mr Hankins.
"E-bikes are a fast and efficient means of transport and EVs cost substantially less to run than a petrol or diesel powered vehicle.
"This offer opens up electric transport to younger generations, or others who may not own a house, who are keen to reduce their carbon footprint and in many cases their transport running costs."
Mr Hankins says the new loan follows the expansion of the Westpac Warm Up loan, which enables home loan customers to borrow up to $40,000 interest-free to make their home warmer, drier, more sustainable and energy efficient.
Westpac NZ is also piloting a Sustainable Agribusiness Loan and offers a variety of sustainable finance for larger businesses.
"Our team finds it really rewarding to make these sorts of options available, because it empowers our customers to take strong, tangible action in response to climate change."
The loan is initially available for applications until 16th December 2022 and will then be reviewed.
An establishment fee of $100 applies.
For more on The EV Loan see: https://www.westpac.co.nz/personal-loans/ev-loan/