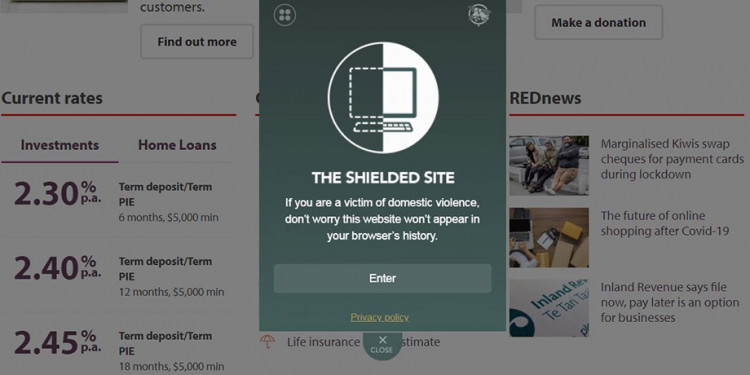 Seeking help for domestic violence while living under the same roof as the person who is putting you in danger can seem like a daunting task.
This problematic situation, which has intensified during Covid-19 lockdown, was the inspiration for an untraceable 'Shielded Site' that has been developed with the help of Women's Refuge and is available on the Westpac website.
Women who access the online tool will immediately be in touch, through online chat, with specialists in family violence who can offer immediate advice and assistance – while maintaining absolute confidentiality and leaving no digital footprint on their device.
Women's Refuge Shielded Site can be accessed by clicking on a discreet, green and white icon on the bottom of many major websites including Westpac NZ, The Warehouse, Countdown, NZ Post, Inland Revenue and Ministry of Social Development.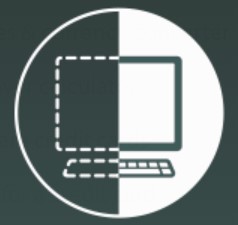 "It has become clear, that for many women experiencing family violence, reaching out through traditional methods is not an option," Dr Ang Jury, Chief Executive of Women's Refuge, said.
"If they are in the same bubble as their abuser, it can be extremely dangerous to try and reach out if the abuser becomes aware of what is happening," she said.
"Westpac added this tool to the bank's website to make sure women could access help without potentially endangering themselves," Westpac NZ's Extra Care Programme Lead Louisa Brock said.
Louisa and other Westpac employees have been trained by domestic abuse charity Shine to be first responders for staff at Westpac who are experiencing family violence.
"Women, or men experiencing abuse, require urgent and highly confidential financial help when it comes to leaving a long-term violent relationship.
"With the right support network, they can make a plan to get out of a dangerous situation safely, learn how to stay safe online and get answers to questions about what comes next.
"We're here to help our customers through difficult times and our Financial Solutions Team can talk to anyone who is in need of financial options in these situations," Louisa said.
The innovative shielded site tool was developed by the National Telehealth Service and with support of the Ministry of Social Development and The Joint Venture.
By week three of the Covid-19 lockdown, there had been significant increases in the number of women and children needing help from domestic abuse charities across New Zealand.
"Although we had no illusions that family violence would cease to occur during lockdown, and in fact anticipated incidents would increase, it is still deeply disappointing," Dr Jury said.
"However, we are relieved that more women are starting to reach out for help despite the additional difficulties they face," she said.
The online tool can be found in the lower right corner of Westpac NZ's banking website.
Westpac has also collaborated with Shine to develop an anti-domestic violence policy to help keep their employees safe.
Westpac became the first New Zealand organisation to be accredited with the DVFREE tick in 2017. Westpac Financial Solutions Team can be contacted on 0800 772 771.