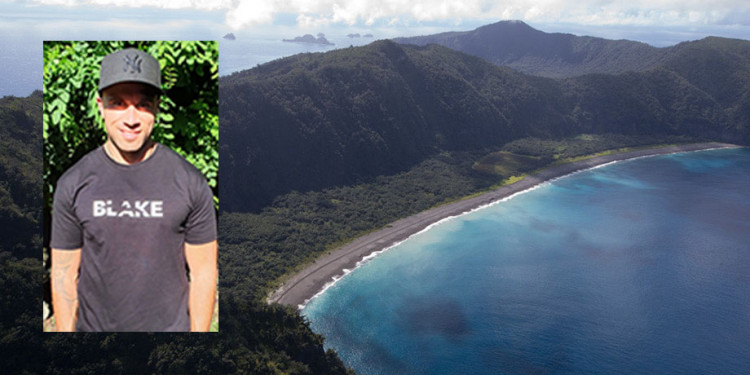 Westpac Banker Luke O'Brien is about to embark on the trip of a lifetime joining a group of students, world-class scientists and environmental leaders on a scientific voyage to the Kermadec Islands / Rangitāhua as part of the fifth BLAKE Expeditions programme.
The sailing expedition follows in Sir Peter Blake's footsteps, travelling to remote parts of New Zealand to understand and learn about unique environments – including the effects of climate change and with the aim to monitor ocean health.
The group of teachers, 15 students, scientists and environmental leaders will be sailing 1,000 km northeast of New Zealand on board a Royal New Zealand Navy ship.
Luke, a Commercial Analyst based in Tauranga, was chosen from 36 Westpac staff who applied to represent the bank on the trip.
"I am linked to the Ngāti Kuri Iwi through my grandmother, so I have a whakapapa connection through my ancestors to this land - the Kermadec Islands are within the boundaries of the Ngāti Kuri Iwi.
"It's a privilege and a once-in-a-lifetime opportunity to be involved in an expedition that connects my iwi to the islands," Luke said.
"Naturally being a Kiwi, and Māori, I'm passionate about ocean health and sustainable practices, which is being researched on this trip.
"I'll be helping the students and BLAKE Ambassadors in their research; I'll be running a Managing Your Money workshop - a Westpac financial education initiative - and we'll break up long study sessions with some fun sporting activities too," he said.
Westpac NZ GM of HR and Comms Marc Figgins said Luke was an easy choice to represent the bank.
"Luke is a great role model for young people, and we think his iwi connection to the Kermadecs will inspire the people on the voyage," Figgins said.
"Westpac is passionate about helping youth, sustainability, and personal development and we're looking forward to the lessons that Luke will bring back to our people at Westpac.
"The Blake partnership and this expedition in particular were a natural fit for all of us and we're proud to be a part of it," he said.
Located halfway between New Zealand and Tonga, Rangitāhua is one of New Zealand's largest fully protected marine reserves and identified as one of only four pristine marine ecosystems on Earth, fully functioning with a unique mix of tropical, sub-tropical and temperate species of fish.
The islands are a significant conservation area for both New Zealand and the world. They're the visible surface of a chain of about 80 volcanoes, stretching between Tonga and New Zealand.
The current marine reserve was created in 1990 and covers 745,000ha. It supports New Zealand's only truly subtropical marine systems.
BLAKE Expedition Director Jacob Anderson says we have much to learn from Rangitāhua and its thriving ecosystems to help us address climate and ecological challenges now and in the future.
"Rangitāhua's marine environment has not been comprehensively researched, there are many new discoveries when people visit the islands. We need to understand how the whole ecosystem works, so we can detect how sensitive it is to environmental change," Anderson said.
"During the voyage the delegates will encounter marine wildlife most people will never see in their lifetime. They'll work alongside scientists from Massey University, NIWA and Auckland Museum and be exposed to hands-on marine research and leadership development opportunities.
"Sir Peter Blake was passionate about young people experiencing the environment through adventure and participation, and in turn becoming lifelong and passionate advocates for it. At BLAKE we aim to continue his legacy through programmes like BLAKE Expeditions," he said.
This voyage marks 20 years since Sir Peter's own 'Blakexpeditions', which sailed to Antarctica, Tierra del Fuego and the Amazon to inspire and motivate people to care for our natural environment and to understand the issues the environment faces.
Note: This Expedition was cancelled due to the COVID-19 Alert Level 3 Auckland lockdown that was in place at the time of departure.