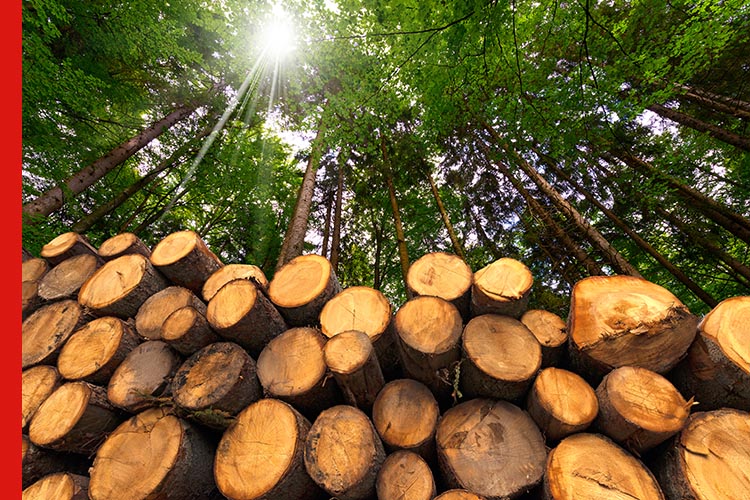 There's nothing more natural than planting a tree and watching it grow – so it's surprising how much difference technology can make to the forestry industry. The New Zealand forestry industry is using artificial intelligence, Internet of Things, robotics and other innovations to improve safety, efficiency and profitability.
Forests have traditionally been one of New Zealand's most dangerous workplaces. By using more robots and AI, the industry is helping keep people out of risky situations. Forestry has also been struggling with a labour shortage, so why not use automation to do the jobs that nobody wants?
Autonomous pruning – Kiwis are at the forefront
A $25.5 million Government programme called Precision Silviculture is investing in ways to make the Kiwi forestry industry less labour-intensive and manual. One of the programme's future goals is to add value with mechanisation, including using pruning machines to make the process safer and more productive.
Researchers at the University of Canterbury have been leaders in this field. They are working on a drone that can detect and prune tree branches without GPS. If this technology can be scaled up, it will save time and money, especially on steep terrain.
Machines plant 1000 trees per day
Planting trees is a tiring job that requires experience and considerable energy – but the process is beginning to be mechanised. Trials have been undertaken in Tokoroa on a system that uses a 20-tonne excavator with a specialised planting head holding 160 seedlings. So far it has successfully been planting 1000 trees per day.
For reforestation, drones are already being used to fire seed pods into the ground. These allow for planting in remote and dangerous terrain – they're an important tool in efforts to plant a billion trees in the fight against climate change.
Smoke alarms for forests with fire-detection cameras
For decades, fire-spotting has been the work of people sitting in fire lookout towers, spread throughout forests. It's an important job, but a risky one – sitting in a wooden tower in a forest is the last place you want to be in a fire. And, when the weather gets really hot, people can need to leave for their own safety.
Now, cameras like the Firehawk have infrared heat detection and can take a 360-degree forest view out to a radius of 15km. Systems utilise AI to detect smoke as early as possible, sending an alarm to a control centre where human fire-spotters can work in comfort and safety.
Maximising safety and efficiency
Agriculture Minister Damien O'Connor said the latest technology would make the recovery of forest waste more financially viable. 
"This will unlock potential to use biomass waste in new manufacturing chains. This could include biofuels and biodegradable alternatives to plastic products, such as disposable cups and packaging.
"It's estimated that in total the programme has the potential to deliver $530 million of value to the plantation forestry sector and $190 million worth of innovative technology sales between now and 2035."
"The innovative use of technology offers multiple benefits for the forestry sector. It will make silviculture work safer, more productive and more attractive to workers. The programme includes re-training workers to match the transition into high-tech jobs.
"It will also enable the forestry workforce to create higher-value products more efficiently."