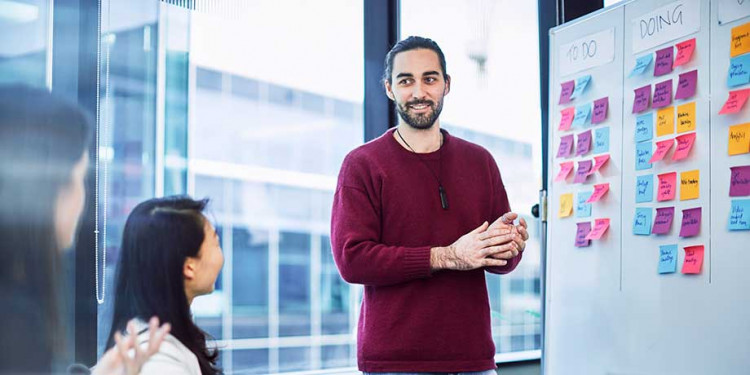 The challenge of working with big data sets is what drew data engineer Riki Mitchell to Westpac.
Riki, who joined the tech team last year, is now part of a company-wide effort to revolutionise banking through modernised data and streaming technology.
Over the next three years, Westpac NZ's journey is set to transform the banking sector and deliver world-class digital experiences.
Riki came to Westpac via a degree in computer science and having previously worked on data science within analytics and data engineering.
"The scale of data at the bank - such as everything that goes into transaction records - is very interesting, and Westpac is doing a big push to utilise the cloud and update all their systems," he said.
Riki is involved in the transformation process and although in its early stages of development, says he's excited about what's to come.
"The senior executive team is really enthusiastic about modernising data engineering and making data more accessible to the end users – which are the data analysts and stakeholders.
"Obviously at a bank the data has to be so secure, therefore access to data can be hard even for data engineers, so it's about making data more accessible so you can have more timely insights while keeping security and privacy as tight as possible.
"The other great thing about Westpac is the people and squad I work with. They're incredibly smart and motivated and the tech environment is fun.
"The flexibility is a big thing for work/life balance too and I work from home two days a week, plus we get staff discounts with brands like Samsung and rental cars.
"I always want to be learning and challenging myself, which this role allows," he said.
Several career-defining positions in Westpac's technology team have opened for candidates who are wanting to make a positive impact on the lives of Kiwis and the wider banking industry.
Westpac NZ is looking for data engineers who have a passion for big data, AI, cloud and streaming tech to help revolutionise banking.
Westpac NZ is also on a huge recruitment drive to bring on a number of exceptional tech specialists from Scrum Masters through to DevOps Engineers.
Find the full job descriptions and application process here:
Data Engineer position in Wellington.
Data Engineer position in Auckland.
Platform Engineer in Wellington.