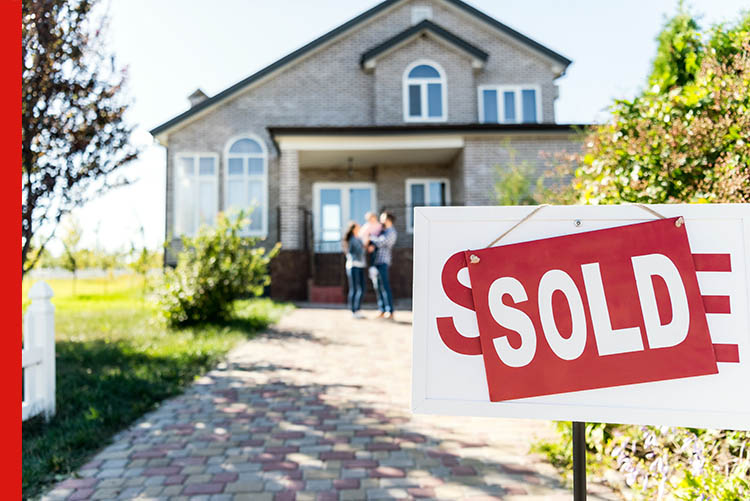 There is strong agreement that house prices are falling and will continue to fall through to mid-2023, which naturally raises the question is now a good time to sell or buy a property.
For me, the answer to that question is: yes, now is as good a time as any. Trying to pick the highs and lows of any housing cycle is an impossible task, and experience has shown few who do attempt it get it right.
For most, buying a house is a long-term commitment, and all the records demonstrate that if you own a property for seven years or more, at the end of that period your home will be worth substantially more than when you bought it.
It is natural to want to see the value of any property you buy increase, but the real value from home ownership comes from the stability, certainty and sense of belonging to a community home ownership brings.
Even though one of the country's most respected independent economist, Tony Alexander, believes we are only half way through the decline phase of prices, he has stated if he was a first-time buyer he would be actively looking to buy in the current market.
His arguments make a compelling case.
Tony states that prices are currently down 7.5% on their late 2021 peaks and he anticipates by mid-2023 prices will have fallen a further 7.5%. I assume he is talking national prices
His assessment of a 7.5% fall is in line with our median sales price fall against our peak median price (7.3%), so for Auckland, the current median sales price is likely to be $1.15 million.
If prices fall another 7.5% by mid-2023, by then the median price could be sitting around $1.055 million.
If this was to occur, it would mean that prices by mid-way through next year are likely to be in line with where they were in April last year. By turning that comparison back the other way, it means anyone who purchased a house prior to April last year would still be better off even though prices had fallen 15%.
Our statistical records stretching back to the 1950s show that regardless of economic conditions, Auckland average house prices based on a year v year basis have for 63 out of 71 years always risen.
The years they have not are 1963 (down for one year), 1971 (down one year) 1991 and 1992 (down two years) 1999 (one year) 2009, 2010 and 2011 (our last recession, down for three years).
Past results are not a guarantee of future performance but what our records do indicate is the more probable outcome.
When Auckland house prices last fell (during the 2009 to 2011 downturn) the biggest impact on the housing market was on the number of sales being made, with numbers falling 40% initially in the first year, before recovering in subsequent years. By 2011 sales numbers were down some 15% on those made in 2008 and by 2012 had moved ahead.
For me, the major concern facing home owners in the coming 12 to 18 months is their ability to meet rising mortgage repayments.
While in recent times banks have been stress testing new borrowers' ability to repay mortgages at higher rates than those prevailing, rapidly rising interest rates will undoubtedly cause many borrowers concerns and will also cause many people to put on hold their housing plans until greater economic stability returns.
Our trading banks have an excellent track record of doing everything possible to assist mortgage holders through challenging financial circumstances, and from comments bank executives have made to me the earlier mortgage holders discuss changing circumstances with them, the greater the chance that alternative repayment options can be developed.
While every mortgagee sale is a personal tragedy, it also needs to be remembered that many mortgagee sales are linked to business failures, where the business owner has used a house mortgage as a cheaper means of funding their business that a straight business loan.
In these instances, it is the business failure rather than rising interest repayments that have caused the bank to foreclose.
By Peter Thompson, Managing Director, Barfoot & Thompson