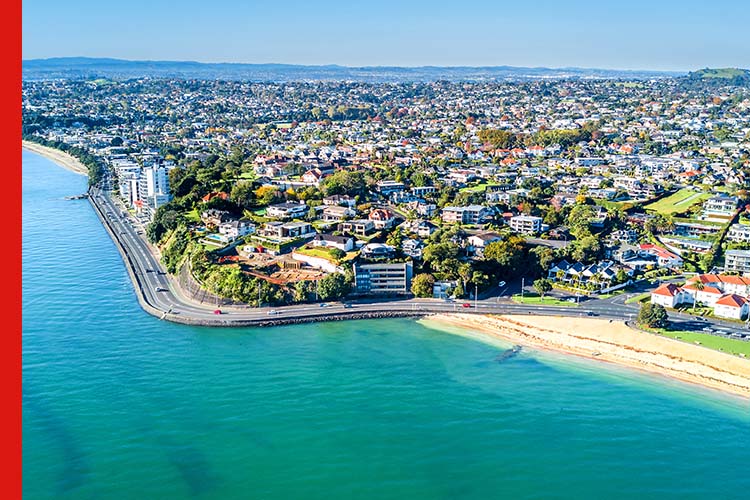 OPINION: Cyclone Gabrielle's sweep through the country has had two immediate impacts on residential property sales.
First, it has totally undermined February's trading, meaning little in the way of trends can be read into the sales activity that was completed during the month.
The second immediate impact is that it has moved the questions around weather tightness, flood plain risks, ground stability, and the availability and cost of insurance into sharp focus.
For many these aspects of home ownership had been tomorrow's considerations. Now they have joined the traditional considerations of mortgage repayment rates and future economic outlook as make or break factors.
Undoubtedly, there will be a major rethink around housing among decision makers in central and local government, as well as bankers and the building industry.
Until weather patterns return to something close to normal, buyers will also keep what happened to any property and its surrounds during Cyclone Gabrielle top of mind.
However, as occurred in the aftermath of previous cyclones that visited our shores, with the passage of time anxiety is likely to ease.
A true picture of the extent to which Cyclone Gabrielle and the tropical storm that preceded it has had on the country's 1.8 million dwellings will not emerge for many months.
The Insurance Council has stated that the earlier tropical storm resulted in excess of 40,000 claims by February 2. Since then, its big sister Gabrielle has swept through the country, reimposing damage on many properties already affected, and creating an even higher level of devastation.
One heartening statistic released by the Insurance Council it that it estimates 97% of homes do have some level of house insurance, which is far more encouraging than an earlier claim that some 30% of dwellings were not insured.
It would be a reasonable assumption that when the final number of homes impacted by weather-related events is known, it will show that by far the majority of dwellings rode out the most devastating storm period in modern times well.
If that proves to be the case, then it should be a short route back to 'business as usual' for the housing sector.
Of greater impact on where the market will head this year was the Reserve Bank's decision to hold the increase in the Official Cash Rate in late February to 50 basis points, bringing it to 4.75%.
Financial lenders have already built this rise into the current mortgage interest schedule, and it should mean that for the first third of this year, rates are likely to remain steady.
For me, the jury remains out as to where house prices will go in the first six months of the year.
Trading in January is always patchy, but this January's was among the leanest in the past two decades.
Sales numbers nationally in January were 2759, down 30% on those for January last year, while the national median sales price was $762,000, down 14 percent on that for the same month last year.
The one positive indicator in January was the widespread interest reported by agents throughout the country as to the number of people, particularly first-time buyers, who were attending open homes.
As mentioned earlier, the cyclone and the subsequent imposition of a state of emergency have ensured that February's trading data will be irrelevant in pointing to where future prices and trading are heading.
Usually by early April, when March's sales data becomes available, a clear picture starts to emerge of trading patterns. That early indicator is now likely to come in May, when April's sales data is released.
Between now and then there will be endless speculation and economic predictions about prices but there are no certainties.
What we do know is new builds will enter the market, existing property will be put up for sale as vendors trade up or relocate, and first-time buyers will be out there looking.
It will ensure the market will continue to tick over.