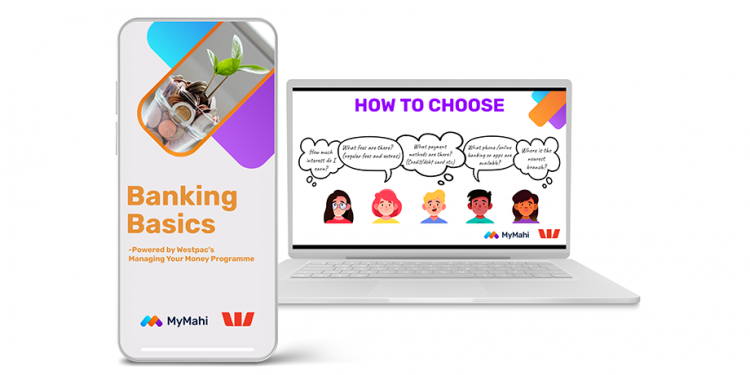 Understanding spending versus budgeting and how debt works are just a couple of the lessons that a new generation of Kiwi kids are learning in schools.
Teaching financial literacy and supporting the career development of young New Zealanders is the backbone of MyMahi - an online platform supported by Westpac NZ.
MyMahi consists of 90 lesson plans for Year 7 to 13 students and has been used by 32,000 pupils across 140 schools since launching at the end of 2018.
The components of MyMahi's financial capability lessons have been based on Westpac's Managing Your Money programme, an initiative Westpac has been facilitating throughout the community since 2006 and whose objective is to help teach money skills to New Zealanders.
The partnership has led to a multi-faceted programme which spans a range of valuable life skills.
"It's not just a tool for schools though," says MyMahi's CEO and Co-Founder Jeff King.
"The app is also great for apprentices, cadets, and all young people going into their first jobs," he says.
When used in the school curriculum, teaching staff work through the education tool with students.
The learner enters their data in the cloud-based system to ensure security as well as enabling an online management system to track their progress.
Some of the lessons include Banking Basics, Debt – Understanding it, How Does a Mortgage Work and Money Attitudes – Spending and Budgeting.
There is also a large focus on goal setting and career development with lessons such as Becoming Work Ready, Discover Your Strengths and Improve Wellbeing.
Year 9 student Sienna, from Southland Girls' High School, says that MyMahi has kept her focused on her goals.
"MyMahi has helped me stay focused over the school year by reminding me of my goals.
"I can set goals and set steps towards achieving them. It has helped me keep track and to want to achieve something in my learning," Sienna said.
Decile 3 secondary school Horowhenua College introduced MyMahi Time as a compulsory 30-minute lesson every Thursday for Year 9 to 13 students in 2020.
The college has a school roll of 619 pupils, with an even gender split and a mix of students who identify as Māori, Pasifika, European and other ethnicities.
Since introducing MyMahi Time, the College has seen a marked increase in engagement with career planning.
A full evaluation of the impact will be carried out at the end of 2020.
"It's so imperative when you leave school to know life skills like financial capability, in order to lead a better life in the long run," Jeff King says.
"There is also a lot of access to 'easy money' from predatory lenders with high interest rates these days, so someone has to raise caution for these traps," he says.
Westpac's Programme Manager for Financial Wellbeing, Haemia Melling, says New Zealanders need to be encouraged to engage with their finances regularly.
"By involving our rangatahi early, we encourage their financial knowledge to grow.
"This means when it's time to look after their own money, young people can make sound, future-thinking decisions.
"MyMahi supports young people to not just think about their future, but plan it with small, supported steps from teachers and industry specialists.
"It's something Westpac is very excited and honoured to engage with," she said.
Anyone can access the programme through MyMahi's website.