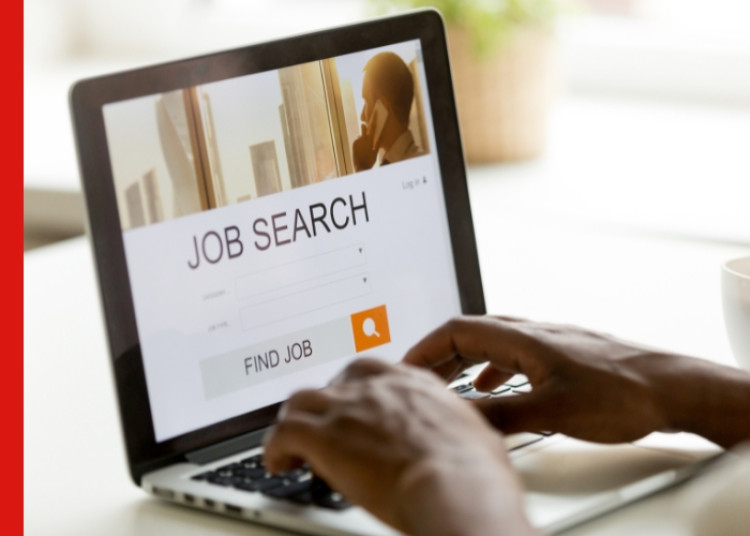 Businesses in New Zealand are optimistic about increasing activity in the coming year but they also see skill shortages on the rise (Hays Salary Guide, FY 22-23). Based on a recent survey conducted by the recruitment agency Hays, New Zealand is facing an acute labour shortage, with 91% of organisations saying they're experiencing a shortage of appropriately skilled workers.
REDnews spoke with Adam Shapley, Managing Director of recruitment and workforce solutions at Hays New Zealand, and jobseeker, Syed Mujtaba, about the impacts of the current labour shortage on employers and jobseekers alike, and some workable solutions to resolve this issue.
The pool of skilled professionals is not big enough
Hays Salary Guide reports a sense of optimism among businesses as far as economic and employment growth is concerned, however, it also predicts a widening of skills shortages.
"There is a small pool of professionals with the skills required who are open to employment, combined with minimal skilled migration, a lack of internal upskilling or reskilling, increased digitisation, technological adoption, and an ageing working population," Shapley said.
This problem is not limited to the big cities, but employers in smaller towns and regional areas are also facing the same problem, he said.
"Global companies have started proactively poaching our skills again, so the skills shortage is only going to intensify further."
According to the Hays Salary Guide, 83% of employers say this skill shortage will impact the effective operation of their organisation. This figure shows a large increase from last year, where the number was at 64%.
This issue is not industry specific and is evident across the board, but technology, trades, construction, engineering, and HR are facing the largest share of skills shortage.
Interestingly, 55 percent of employers believe that the opening of international borders may ease the pressure but will not solve the problem, whereas 24 percent are of the opinion that borders opening won't help in any way.
A tough space for jobseekers to navigate
Syed Mujtaba, an active jobseeker, said the current labour shortage had made an interesting landscape.
"As an active job seeker, one of the biggest challenges I have faced is finding the right fit for me, instead of just going after an attractive salary," Syed said.
"It is important to consider not only the financial compensation, but also the company culture, job responsibilities, and potential for growth."
Syed said based on his recent experiences, there was a fair bit of room for employers to improve their hiring processes.
"Employers can provide clear indications of the hiring process and ensure timely communication throughout. This can help to streamline the process and make it less stressful for job seekers," Syed said.
"In my recent interviews, I have noticed that the sheer amount of interview rounds can be quite draining. Additionally, receiving a job offer without having the opportunity to do due diligence on the job can be a major pain point in the hiring process."
Some ways employers can provide short-term solutions
Long-term solutions to a serious skills and labour shortage may take a while to figure out and implement, however, according to Shapely, there are several, effective short-term solutions that employers can utilise to tackle this issue.
Understand candidate attraction: To attract top talent, know and offer what they want. Some of the top factors considered by candidates are - flexibility and hybrid working, a competitive salary, wellbeing, and work-life balance benefits, learning and development, upskilling and career progression.
Run a succinct recruitment process: Employers should create a map of a candidate's entire recruitment journey, from the point they become aware of the job opportunity through to onboarding. Look at the experience – does anything need to be improved? For instance, perhaps candidates go through three rounds of interviews, only to receive a generic rejection email. The brand perception the candidate is left with will negatively impact your ability an employer to attract skilled professionals in future.
Consider transferable skills: How strict are your job descriptions? Do they allow room to consider candidates with transferable skills? By focusing on transferable skills, you'll increase your chances of filling vacancies. Often, all it takes is a short period of upskilling for a candidate who ticks most boxes to close a knowledge gap.
Reconsider the value of location: For desk-based roles, why limit the geographical reach of your recruitment parameters? Widen your search to access a larger pool of candidates who can complete the role remotely.
Impress candidates in your job interviews: Today's interviews are two-way streets, with candidates assessing you as much as you assess them. In a tight labour market, where candidates have more options, job interviews are your best opportunity to impress. For example, turn up on time and don't hurry out the door, give the candidate the impression that you value their time, and the interview is your main priority. When introducing yourself and the role, share unique insights on your organisation and role to excite them about the opportunity. And most importantly, be ready to answer their questions.
Expect counteroffers: As competition for talent increases, counteroffers may impact your ability to secure your preferred candidate. To defend against the potential of counteroffers, ask candidates in the interview why they're looking for a new job, then show how your organisation can deliver what they're after. Leave them in no doubt that their goals and priorities can be achieved with you.