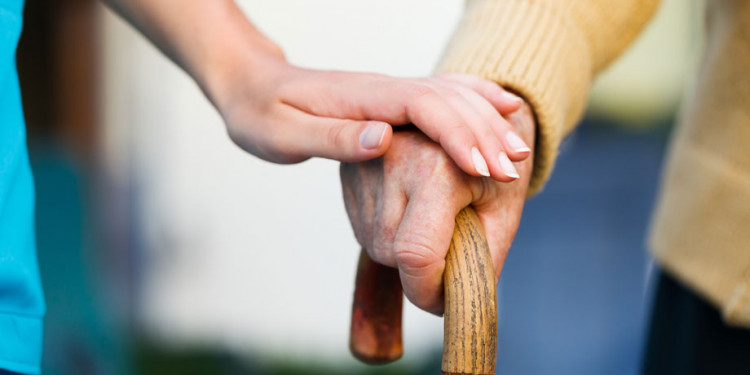 Westpac has become New Zealand's first dementia-friendly bank in partnership with Alzheimers Auckland in a move to support the 50,000 people living with dementia in New Zealand.
With two out of every three New Zealanders touched by dementia, Westpac is training staff to help recognise, understand and respond to the needs of customers living with dementia and their carers.
The purpose of the move, which will also include in-branch changes, is so that people with dementia can plan ahead, access financial services and get help to remain independent for as long as possible.
Lorraine Hunter, Head of Westpac's Dementia Friendly Project Team, says with the bank's wide ranging presence across the country it is well placed to help develop dementia-friendly communities throughout New Zealand.
"As well as understanding how to assist customers known to be living with dementia, our staff will be trained to recognise the importance safe-guards like establishing a will and appointing an enduring power of attorney quickly while the customer is still cognitively capable of making these important decisions," she said.
"With this in mind we are planning to partner with different organisations who can provide professional advice and guidance to customers and their families who may not have a family lawyer."
Westpac branches are working towards a dementia-friendly accreditation in association with Alzheimers Auckland. Westpac has worked with other international dementia-friendly banks and is hopeful other New Zealand banks will follow suit to assist those dealing with the condition.
"International findings show those with dementia have difficulty using banks and can be confused over legal documents such as an enduring power of attorney and that can stop carers from carrying out financial decisions on behalf of their loved one" Mrs Hunter said.
"It's a wide ranging issue that banks can provide some assistance and comfort in during stressful times including helping prevent vulnerable customers from becoming victims of fraud and other financial crime."
Julie Martin, GM Alzheimers Auckland, says people living with dementia and their families are going to feel much more supported & understood as a result of the work they're doing in partnership with Westpac.
"Complicated tasks that require memory, reasoning and risk assessment become increasingly challenging over time, making it more difficult for those with dementia to understand and remember their financial decisions."
"It's widely accepted that people living with dementia will eventually rely heavily on family and friends for support. One way we're working with Westpac is by helping customers in the early stages of their dementia diagnosis so they can retain a level of independence for as long as possible."
"In branch it specifically involves ensuring the physical environment has a clear layout with signs, displays and lighting to support independent navigation. It's also about ensuring our front line teams are skilled to assist them where needed".
Lorraine Hunter said the desire to become dementia-friendly was inspired by the personal experiences of Westpac people – both with customers and their own families – and has been modelled on work initiated at Bank of Scotland.
"We approached the Bank of Scotland and Alzheimers Scotland in February this year to see if we could learn from their experience in achieving a dementia-friendly community and they couldn't have been more forthright in sharing information, " she said.
"Working closely alongside Alzheimers Auckland, we've been able to adapt the Bank of Scotland material so it's suitable for New Zealand and it's our intention to share our information with all the other banks over the coming months."
Julie Martin says, "right now in New Zealand, two out of every three people are affected in some way by dementia and these numbers are expected to increase threefold over the next 35 years."
"Making banking dementia-friendly will go a long way to alleviating some of the stresses associated with the condition."
* Taken from Alzheimer's Society's Short Changed report, Dec 2011 (UK)
We are a dementia friendly bank — if you need help and support talk to our staff who are trained to help you:
Around 50,000 people living with dementia in New Zealand
The risk of being diagnosed with dementia increases with age, but approximately 1,000 of these people are under the age of 65
In New Zealand, two out of every three people are affected in some way by dementia*
These numbers are expected to triple by 2050.
*Survey conducted early 2014 (Alzheimers.org.nz)