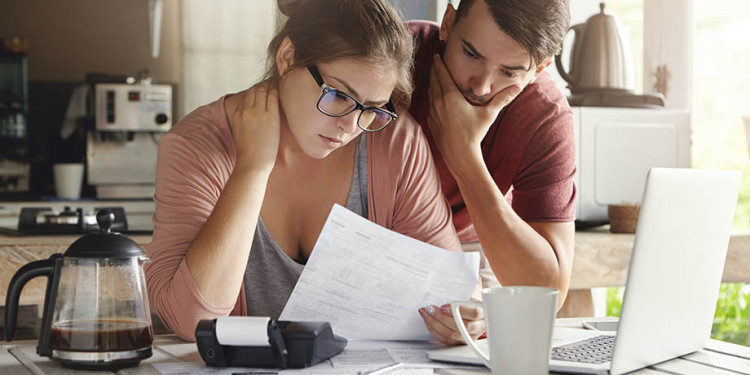 One in five people report relationship problems due to financial concerns, new research has found.
A survey of more than 3,000 New Zealanders by the Commission for Financial Capability (CFFC) found that money created issues with partners, family or close friends for about 20% of people.
The 18-34 age group reported the highest degree of relationship strain due to money – 24%.
The issue decreased with age, with 21% of those aged 35-54 experiencing problems, 14% of those aged 55-65, and only 7% of those over 65 saying they still had arguments over finances.
Dr Pushpa Wood, Director of Massey University's Financial Education Centre, said that the COVID-19 pandemic had highlighted couples' money habits.
"Stress levels may have increased this year because of lockdown and if incomes have reduced in the household, which is putting strain on spending.
"The couple might not have previously talked about money and then suddenly they notice what their partner is spending on – that transparency of spending can cause conflict," Dr Wood said.
"COVID has also increased online spending habits, that might now be more transparent."
Those with little or no income (under $10,000 per year) were the most likely to experience financially driven relationship problems (28%).
High incomes did not prevent money conflict though - 21% of those earning $150,000 - $200,000 reported relationship stress due to money.
Other groups with high rates of interpersonal issues due to financial stress included respondents who had children aged 0-4 years (27%), Māori (27%), Pacific Peoples (28%) and those renting (25%).
The CFFC drew the statistics from its Financial Capability Barometer Survey, run monthly through 2020.
The results showed conflict of this nature correlated with a lack of long-term financial planning, a propensity to spend rather than save, and reluctance to discuss money.
Dr Wood said discussing money and contributing as a couple to create a long-term financial plan could resolve conflict and stress.
"If partners are having open and frank discussions about money, then the financial stress is likely to be less, because they're collectively trying to find solutions by talking," she said.
"Problems arise when there is a lack of communication and discussion and a lack of financial decision making, but also of course when there is a lack of money to meet their needs.
"There can also be issues if each person has a different expectation. One might be a spender and the other might be a saver and that can cause issues and potentially a lack of honesty about spending habits," she said.
"Couples should also have discussions before taking on debt."
The CFFC's Personal Finance Lead, Tom Hartmann, said there was a recognised link between financial stress and mental health issues, effects that were exacerbated when money problems impacted our closest relationships.
"Good relationships with partners, family and friends support good mental health and resilience, but as opposites often attract in relationships, partners will have different attitudes and habits when it comes to money," Hartmann said.
"No two people will ever have the same experiences or earn the same amount; this can put strain on any relationship," he said.
Anyone experiencing financial stress is encouraged to speak to their bank and Westpac NZ branches offer their customers a 'Your Story conversation' to discuss their needs.
Westpac NZ Regional Manager Robert Fernandes said that during a Your Story conversation the banker and customer also discussed the customer's future goals and aspirations.
"The banker then uses what they know about the customer's needs to help tailor a solution that helps them to financially grow.
"In terms of financial hardship, the banker would be able to use the Your Story to understand the customer's current financial situation and tailor solutions to help them to weather the financial storm.
"These could range from reducing repayments or even changing account settings, to better manage fees," Fernandes said.
Westpac also offers Managing Your Money (MYM) online webinars, which cover topics such as dealing with debt, spending and budgeting and preparing for the future.
Registration is free through the Westpac website.
Financial stress: where to go for help and mental wellbeing:
Your GP. They can refer you to other services if need be.
Text 1737 at any time to get free support from a trained counsellor.
Mentemia app provides practical tips for mental wellbeing.