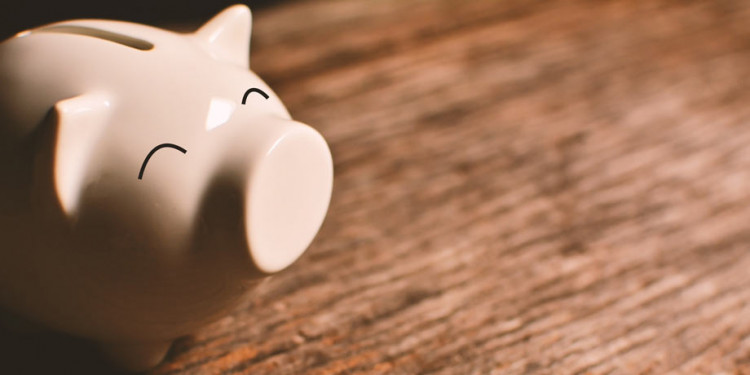 Bank notes can get damaged in a myriad of ways – from the man who put his cash-laden jacket pocket too close to a fire and ended up with $120 worth of melted plastic to the notes nibbled by mice – Westpac tellers have seen it all.
In the year to June 2019, the total value of damaged currency given directly to the Reserve Bank by individuals was $443,500 from 3351 transactions.
"We had a customer who had been storing a large amount of notes in their freezer," says a Westpac bank manager.
"They had gone away for a week and their freezer stopped working, so their money was left smelling like rotten meat."
"We replaced the money and the damaged notes were put in a fully sealed bag in the safe until we could repatriate them."
One bank customer who put six $20 notes in his jacket pocket and then lay it next to a fire to dry, completely melted the notes into a mushroom-like ball.
"My concern was that they would disintegrate if I pulled them apart, so in this case I printed an application form for him to send his money to the Reserve Bank to analyse whether they could be exchanged," Westpac Bank Manager Marnie Ramsay said.
Another case saw a customer in the Bay of Plenty return money that had nicks out of the top of the note after a mouse had nibbled away at the cash.
"One customer came in with a stack of notes absolutely covered in oil. He explained that he had received the notes as part of a traditional cultural ceremony where the money was placed on his oiled body.
"We had to towel dry these notes and count by hand as there was no way they were going to do it through the money counter," the bank manager said.
Other cases have seen customers return money that has been drawn on in pen by children or gone through the washing machine.
In each case brought to Westpac, the teams follow a step by step guideline to see if each damaged note can be replaced.
For example, if more than two thirds of a note in a single piece or a completely soiled note is presented, then they pay the transacting customer the full value of the note before removing the note from circulation.
If less than two thirds but more than one third of a note in a single piece is presented, half the value of the note would be paid out.
If there is less than one third of a note, the note is deemed valueless.
If the note has been heated, for example with an iron, and shrunk, then the full value applies, so long as there are two thirds of the recognisable note and serial number to be seen.
If the legally issued New Zealand currency is impaired (but still recognisable), the Reserve Bank will also replace it.
That is, unless the damage is so bad that the currency is unrecognisable, the RBNZ says.
The 'old coins returns' peak during and immediately after the school holidays, which the RBNZ links to grandparents emptying out coin jars to grandkids.
"We pay out face value on all NZ currency regardless of date of issue or whether it is legal tender, so the one and two cent coins and old larger series decimal coins can come to us," an RBNZ spokesperson said.
"The general rule is that if it can be confirmed as genuine then it will be paid out.
"If a note is missing a piece, the amount refunded after assessment by RBNZ may be less than the full-face value.
"For instance, a wad of burnt cash may be refunded at full value depending on the available evidence," they said.
Some of the currency that is regularly given to the Reserve Bank are old notes that are often returned from deceased estates.
There are also still 5,088 pre-decimal bank notes out there, including 10 shillings, one pound, five-pound, 10 pound and 50-pound notes.
New Zealand used to use the pound currency from 1840 up until 1967.
Prior to 1999, Kiwi banknotes were printed on paper made from cotton, similar to the US dollar notes which are made from 75% cotton and 25% linen.
But they are now made from a type of a plastic called polymer.
"Moderate force should not start a tear in the note," RBNZ says of the tough product.
Polymer made a huge rise in the millennium and these types of notes were first used in Australia.
In 2016, the United Kingdom started issuing polymer British pounds for cleaner, safer and stronger quality notes.
New Zealand currency can be replaced at the Reserve Bank Wellington office, either in person or via courier with an application form available on their website.