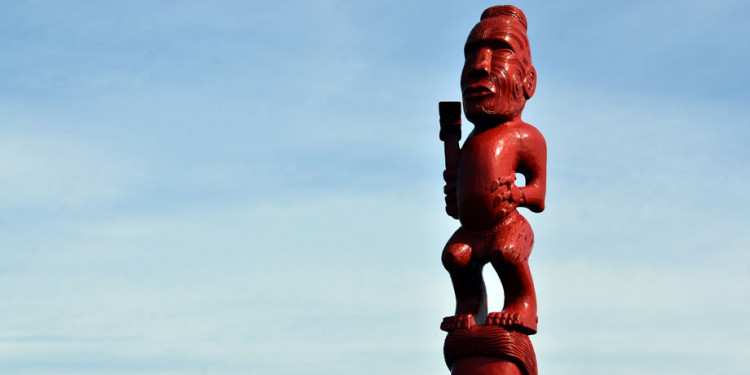 Te Waiu O Aotearoa Trust has announced the recipients of its 2020 tertiary study scholarships.
The scholarships are awarded to four Māori tertiary students to assist them in their study and accommodation costs for 2020. Westpac administers the Trust.
The recipients are:
1. Dylan Haynes, Ngāpuhi, Tainui

"This scholarship will now cover most of my tertiary fees this year which is much less stress on my student loan," Dylan says. Dylan Haynes was in the process of applying for a student loan when he found out he won the scholarship.
Dylan is studying a Bachelor of Agri-Commerce with an International Business major and is currently in his second year of study at Massey University.
Coming from a family of dairy farmers in Okaihau, Northland, his passion in agri-commerce stemmed from his childhood.
"After I graduate, I want to either travel with my degree or go home to Northland and help the community within the dairy farm industry.
"There is a real shortage at the moment within this industry so there are a lot of opportunities," he says.
2. Jacinta Morgan, Waikato-Tainui
Jacinta is in her final year of studying a Bachelor of Applied Management majoring in accounting at Te Ohomai Institute of Technology in Rotorua. "The scholarship will definitely take away the burden of holding a hefty student loan," says Jacinta Morgan.
"My goal for the future is to work with a major accounting firm and from there also work pro bono for small Māori organisations in assisting them with the set-up of their business.
"This will I hope relieve the financial strain with accounting fees when first starting," she says.
When asked what her advice would be to younger students looking into universities, she says: "Believe in yourself, follow your passions and take the education path that's going to lead you to your goal."
3. Aulo Barclay, Ngāpuhi, Tainui
"This scholarship means I can really just keep my focus on studying, rather than having to concentrate on working as well, which will hopefully lead to academic achievement," says Aulo Barclay.
Aulo is in her second year of studying a Bachelor of Commerce & Bachelor of Laws conjoint with Accounting & Finance Majors at the University of Auckland.
She is also involved in her community through her secretary role for the Atawhai Kotahi Oranga branch of the Māori Women's Welfare League, and through her engagement with University support groups for Māori and Pasifika.
Aulo, who is bilingual in te Reo Māori, says she wants to become a NZ Chartered Accountant and Solicitor.
"I want to start my own business to help Māori.
"I'm not happy with the incarceration rate being so high and I also want to support Māori with getting into their first homes.
"I don't just want to make money, I want meaningful work where I feel satisfied helping people," she says.
She is also a strong believer that hard work pays off.
"I used to be scared that if I work hard, it might not pay off, but I've realised that if you put in the work it really does pay off," she says.
"I feel so much lighter knowing that I don't have a huge debt to pay off and now I can just focus on doing my work without stressing about finances," Gayleen Wirihana says.
4. Gayleen Wirihana, Waikato, Ngāti Whātua Ōrakei

Gayleen is in her second year at AUT, studying a Bachelor of Business, majoring in International Business & Strategy.

"I have been working and studying part time to cover my fees and support my whānau.

"Now I can study full time this year, which will speed up my graduation process to 2021," she says.

"In the future, I'd like to open my own business that incorporates te Reo Māori and introduce that internationally.

"I would also like to study law because I'd like to become a politician in the future," she says.

Her advice to others is to, "believe in yourself and make the most of every opportunity".

The focus this year was to support the aspirations of second- and third-year students, to build the capability of Māori and grow the Māori economy.

The Trustees are pleased to announce the four recipients, who will be able to not only achieve this aspiration; but continue to grow and be leaders within their communities as well.