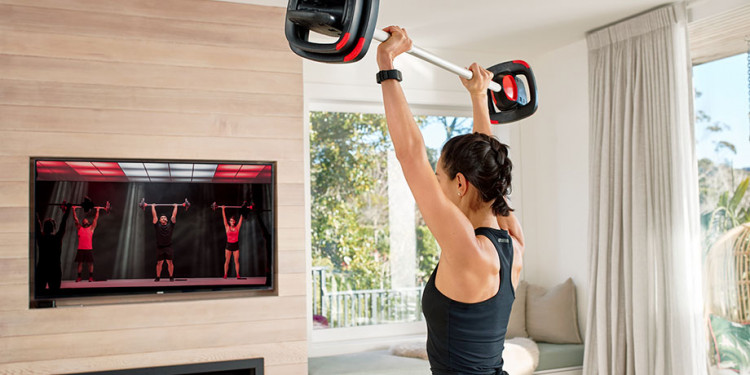 While many businesses have pivoted to online in response to COVID-19, Les Mills gyms has seen their digital operation explode.
A year into the global pandemic, Les Mills On Demand (LMOD) worldwide paid subscriptions have increased 300% since the start of March 2020.
That equates to one million unique users across 2020, including both paid and temporary free access through gym memberships.
LMOD, the fitness brand's online workout hub, is available in 115 countries and at the peak of worldwide lockdowns, sign-up rates were 800% greater than the beginning of March 2020.
"We've seen particularly strong growth in our top three markets, the U.S., U.K. and Australia, which is partly due to COVID lockdowns as well as post-Christmas promotions," Les Mills Global Marketing Director Kim Walbridge, said.
"The strongest growth periods though have correlated with our key overseas markets going into lockdown, especially when gyms have either been unable to run group fitness classes or have been closed altogether.
"We've also seen a second surge in recent months in the United Kingdom and parts of Europe as winter lockdowns returned to combat the second wave of COVID," he said.
During the on-going pandemic, Les Mills - a Westpac NZ business customer - has also increased its wellness content, including mindfulness videos and educational content around physical and mental wellness solutions to cater to the growing demand in this sector.
New Zealand has been the exception to most of the world, with relatively few lockdowns, and as a result seeing a return to in-gym group fitness workouts.
"For the most part, members of the 12 Les Mills gyms around New Zealand are getting back to the live workouts they love. In January 2021, gym visits across the group were back up to 94% of that recorded in January 2020," Walbridge said.
If Kiwi gym members have returned to fitness centres, that leads to the question of what the future of working out could look like?
COVID has increased the digitisation of fitness, with many options for live streaming classes through not only Les Mills, but also tech giants such as Google, Amazon, Apple and YouTube.
Apple has launched their Fitness+ subscription service for Apple Watch owners to stream workout videos; Google and Amazon have purchased wearable fitness businesses such as Fitbit and Halo; YouTube constantly streams fitness content.
"There are rumours of Facebook launching a fitness device and we'll see huge growth for the industry through these kinds of systems and ultimately the consumer will be the big winner with more choice and higher quality offerings," Walbridge said.
"The global online fitness market was valued at $6,046USD million in 2019, and is projected to reach $59,231USD million by 2027, growing at a rate of 33.1% from 2020 to 2027," American research firm, Allied Market Research published in their December 2020 report.
Although omnichannel fitness is here to stay, Walbridge believes New Zealand is proof that physical gyms will thrive again when they can re-open around the world.
And in the meantime, Les Mills' 2021 financial year profitability is so far better than expected and the business has repaid the New Zealand Government wage subsidy due to their success.