ECommerce in New Zealand has become business as usual, with around 88% of Kiwis aged between 16 and 64 searching for products and services online.
Online shopping was a booming industry during the pandemic, but NZ Post believes it's a trend that's here to stay.
So, for those of you wanting to start your own eCommerce business, REDnews has put together the essentials to consider when starting an online store.
Selling on an existing marketplace:
There are multiple platforms to choose from when it comes to selling products online.
In terms of selling to a local market, Facebook Marketplace, TradeMe, Storbie Market NZ, Two Doors Down, Builderscrack, Marketplace and Felt all provide the platforms to create your own account and start selling.
If you're wanting to go further afield into the international market, popular platforms include Facebook Marketplace, Amazon, eBay, Alibaba and Etsy.
It is worth noting that Facebook Marketplace does not charge to use its venue and all sales are between the buyer and seller, whereas companies such as TradeMe and Ebay take a cut of each sale. TradeMe and Ebay offer protection for both parties though, whereas Facebook does not.
Pros of selling on one of these marketplaces:
These marketplaces already have a customer base logging in daily.
Creating your own account is cheap or free.
Cons of selling on an existing marketplace:
There is a lot of competition selling similar products on the same platform.
It might be free to use but you may pay commission on each sale
You are associated with the overall marketplace and not your personalised brand.
Security protection may or may not be included for the buyer and seller, depending on the platform.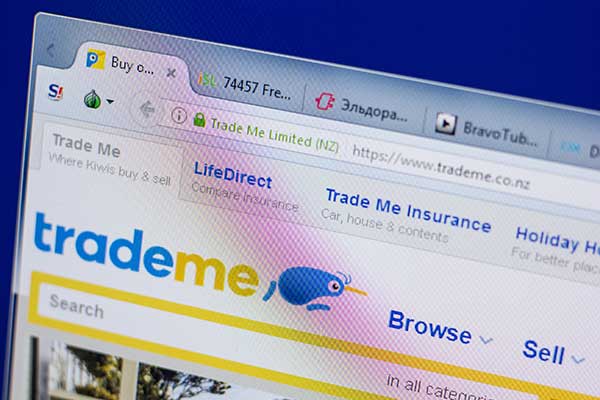 Create your own website and online store:
If you're wanting to sell a product or service under your own personal brand and have more control over the whole business, then creating your own website could be the better option.
There is a long list of companies that offer platforms to create your own eCommerce website, such as Shopify, Squarespace, Wix, Square online, WordPress.com and BigCommerce to name a few.
Whichever platform you use should offer a mobile-friendly, desktop and tablet version of the site.
For people wanting to sell online classes, such as yoga sessions, there are new companies such as Ribbon Experiences that offer the platform to sell tickets, live stream through Zoom and are free to use - Ribbon take their profits as a percentage of ticket sales.
Once you decide on your domain name, it can be purchased through a web hosting company such as GoDaddy, Shopfiy or Wix. Make sure to create an email address using the same name as your business.
You can check your business name using ONEcheck to make sure it's available and register the name with an authorised registrar.
It's important to choose a business name that's original, in order to rank higher on Google without competing with another company using the same name and similar web address.
Each eCommerce platform's prices will vary depending on which plan you choose. They will also offer marketing features, SEO features, analytics and other variables which can help sales.
Using the platform's analytics tool as well as Google Analytics will help you monitor customer behaviour and which products and/or services are most popular. This information will help you determine what to keep selling as well as what is not popular.
If you want to sell a service, from consultations, memberships, classes, workshops, event tickets or donations, these are also all viable through companies such as Shopify.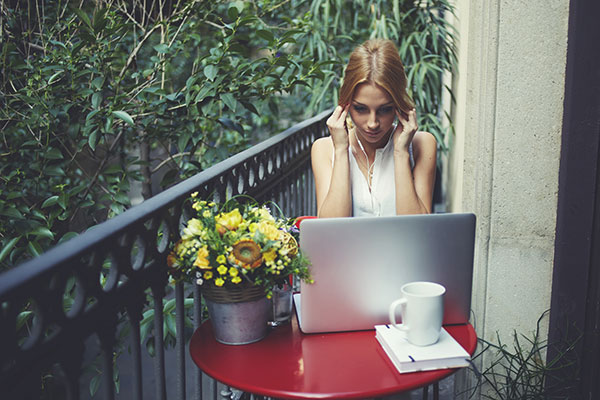 Personalise your brand and business.
Communicate directly with customers.
Use analytics to see customer behaviour.
Control your own marketing and promote sales and discounts.
Cons of having your own website:
Costs will be higher.
You may need to pay for someone to create the site if you're not web-savvy.
You will need to pay for your own marketing to build a brand and awareness.
Pages to create on your website:
You will need to create a visually enticing and informative 'Homepage', so it's easy for customers to understand your product or service.
An 'About' page will explain your business, who you are and the purpose of the business.
The 'Product' page will display what products or services you're selling, with links to secure payment platforms.
Make sure to add disclosures about your returns and exchange policy.
If you are delivering goods, statements on deliveries and prices will also need to be outlined.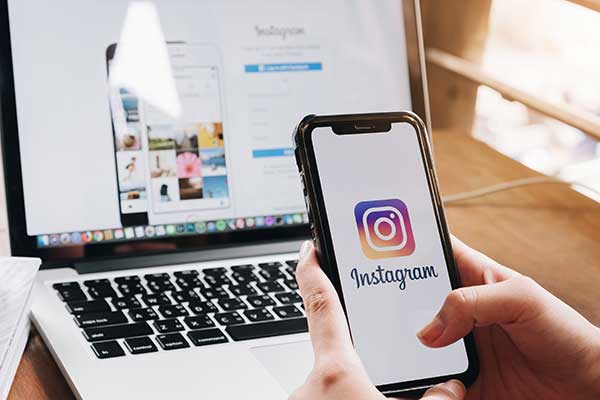 Omnichannel commerce:
The third option is to use both your own website as well as selling on well-known marketplace platforms and thereby increasing your reach.
You can cross-link between the two, which is known as omnichannel commerce – a multichannel technique for selling.
Social media:
Using social media channels for your brand can help with marketing and sales through awareness and engagement with customers, but you can also directly sell through channels like Instagram.
As long as your business has an eligible product and you have a website domain which you intend to sell through, you can set up an Instagram Shop.
First, you need a business Instagram account and a link to your website, then you need to link your Instagram business account to a Facebook Page.
Your product catalogue can be integrated through your eCommerce platform such as Shopify. Then all you need to do is sign up for 'Shopping' in your Instagram 'Settings'.
For full instructions, read Instagram's business setup guide.
If you don't set up an Instagram Shop, you can still use social media to display your products or services and have the link to the business website in the bio section.
Security:
If you encounter any website security incidents, report these cyber risks to CERT NZ.
Make sure your software and content management system (CMS) and any plugins are kept up to date.
Set secure passwords to your website and social media accounts so they are not easily hacked.
You will also need to be compliant with Payment Card Industry Data Security Standards (PCI DSS) to ensure safe online payment transactions.
Your bank will require your online store to be PCI DSS compliant, which you can discuss with your bank.