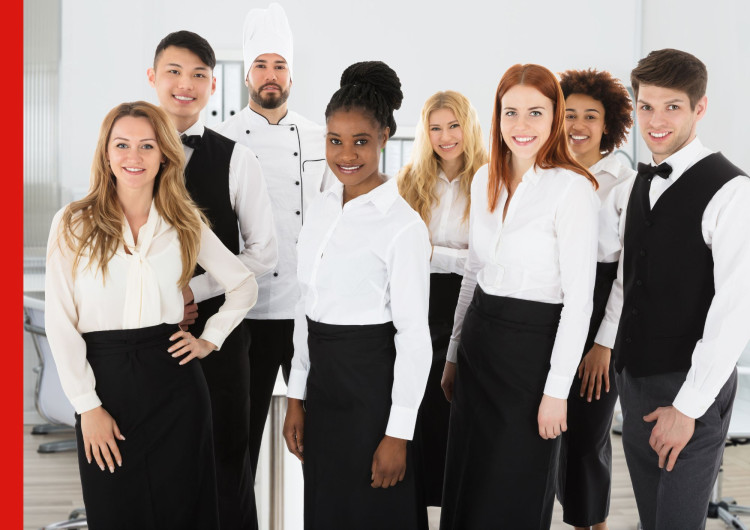 With unemployment at record lows, and businesses crying out for talent, New Zealand's economy is being constrained by a lack of skilled labour. To help tackle this problem, in July the Government introduced a new Accredited Employer Work Visa. It replaces six previous categories of employer-sponsored temporary work visas, and eliminated many of the pandemic restrictions on migrant workers.
Anyone can find staff – at a price
"During Covid times, there were only exemptions for certain industries, but now it's open slather and anyone can find staff," explains Warrick Ryan, sales consultant at CC Recruitment. "But the Accredited Employer Work Visa is not a fast or efficient process at the moment, and the fees have increased fourfold."
If your business is looking to hire offshore, Ryan says the process takes around three months from start to finish. First, you'll need to advertise your job locally and show there are no suitable applicants; then you must find your candidate; become an accredited employer; complete an accredited job check; finally you need to support your candidate to secure their Accredited Employer Worker Visa. Each of the three immigration submissions requires payment of a fee, typically totalling around $2100. Previously, there was a single $495 immigration fee.
Workers must be paid $27.66 per hour
Becoming an accredited employer isn't complicated and most companies will be able to complete that step themselves, but demand for help for the other steps remains strong at CC Recruitment.
"We're getting busy as people start to understand the process. Many employers feel they have no other option except to hire from offshore. Although, there is a little bit of tentativeness from some industries about the level of pay they have to provide when workers land."
Companies must pay their employees at least the median wage, unless the role is on an exemption list. Median wage is currently $27.66 per hour and will rise to $29.66 in February 2023.
The total cost of recruiting from offshore is likely to be around $10,000, depending slightly on where they're coming from: "The Philippines has more rules and regulations, so it might be $12,000 per person, whereas if someone is coming from the Pacific Islands it might be slightly cheaper."
Worker arrivals increasing rapidly
Despite the costs and complexities of migrant worker visas, arrivals are on the rise. In 2019, around 4000 people arrived each month on work visas, but in May 2022, that number had dropped to 571. From there it's been rising steadily, up to 1222 in August – that trend suggests we could reach pre-pandemic levels by the end of this year.
"We're definitely seeing more interest from a diverse range of industries that can afford to pay the required rates," Ryan says. "Trucking and logistics, for instance, can pass on higher costs to their clients. Anyone who will need staff in the new year should start the process now."