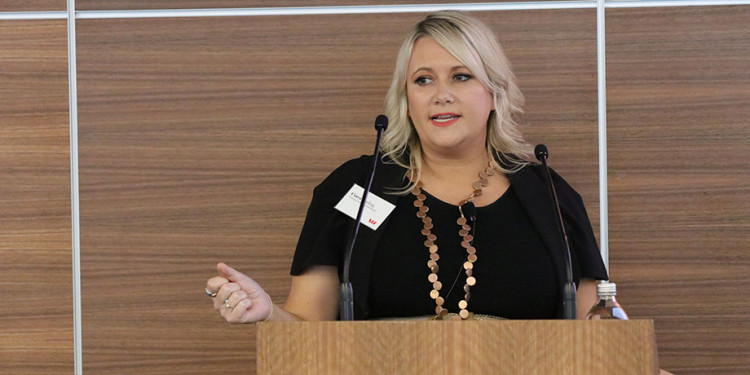 "Around 50% of people are one life event away from becoming financially vulnerable and tipping over," says Ciara Sterling, the chief executive of Melbourne's Thriving Communities Partnership (TCP).
"13% of people are experiencing severe financial stress. They struggle to pay bills, afford food, and cover medical treatment," she said, citing a University of New South Wales study.
Sterling was speaking at the Inclusive Growth Symposium held at Westpac's Auckland head office.
TCP is an Australian organisation, but Sterling said the social issues and poverty that Australians faced were similar in New Zealand.
The organisation was created to combat a wide variety of social issues, from domestic violence, to financial instability and natural disaster relief by referring victims to the right place for support.
They provide a one-stop entry point to access all vulnerability support services across corporate, Government and community based organisations.
They've done this by working collectively with leading organisations across the country and using their shared data to create the 'one-stop one-story hub' point of access to all platforms.
Sterling said that factors that put people at greater risk of experiencing vulnerability included family violence, poor health, unemployment, digital exclusion, social exclusion and stress.
"There are so many different requirements for people to access support, so we wanted to create something more integrated for people to access when they're vulnerable.
"Our proposition is to unite the system and simplify access to help so it's easier to navigate where someone should be referred to for a particular issue," she said.
Providing options for vulnerable staff and customers within corporate organisations is one way to improve the system and Sterling has worked on this with many businesses.
"In some cases, corporates are doing more than Governments to protect vulnerable people and provide programmes to help," Sterling said.
"Social issues are now the responsibility of corporates, from family violence to the environment."
Some ways in which organisations can help their people thrive is by offering support, not blame, and by having a collaborative and consistent structure.