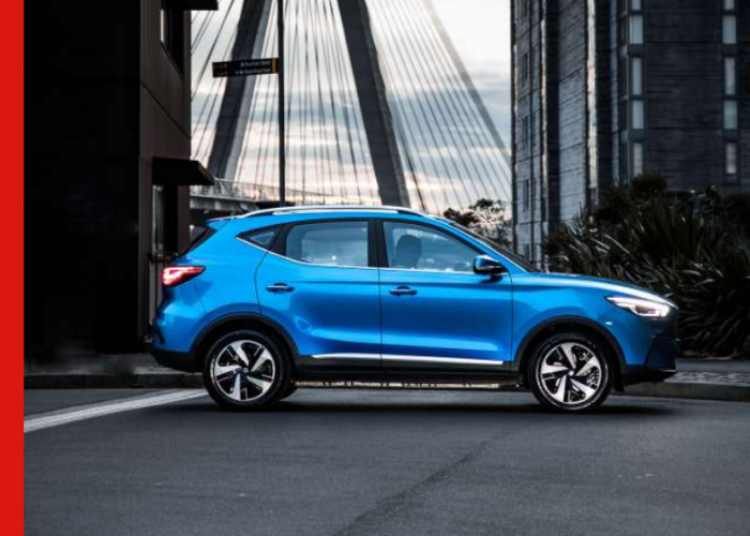 From just a couple of options five years ago to over 65 models now – the range of electric vehicles on the market has risen massively.
There's now everything from high-end luxury sports cars worth hundreds of thousands to mid-range family cars to smaller - and sometimes rather cheap - commuter vehicles.
Hayden Johnston, director of car company GVI Electric, said for a long time, the Nissan Leaf or the Hyundai Ioniq were "really the only two volume options available."
"We have now seen most manufacturers offer EV options in their vehicle line ups and many groups like Volkswagen and Stellantis offering models built on shared EV platforms, reducing cost and increasing volume capabilities," Hayden said.
Johnston said his company had experienced an overall increase year on-year-over the last 10 years since they started selling EVs.
Getting your money's worth
As of August 22, New Zealand has a whole range of sophisticated and modern EVs at its disposal, available for under $65,000 after the government's Clean Car Discount is applied.
The Tesla Model Y is at the top end of our category - priced at $71,4000 for a brand new car, with the Clean Car Discount it sneaks in at $64,385.
The current cheapest brand new EV on the New Zealand market is now less than $40,000. The MG4 Excite 51 is priced at $46,990 which comes down to $39,975 with the discount.
Below is a list of brand-new EVs available in the market and their total cost after the Clean Car Discount (we've done our best to include all the cars we could find but we're not claiming this list is comprehensive!):
New EVs available in New Zealand for under $65,000

Make and model

Price

Price minus $7,015 clean car discount

MG4 EV EXCITE 51

$46,990

$39,975

GWM Ora

$47,990

$40,975

Opel Corsa-e SRi

$49,990

$42,885

MG ZS EV

$49,990

$42,885

BYD Dolphin

$49,990

$42,885

Nissan Leaf 39kWh

$49,990

$42,885

Opel Corsa-e

$49,990

$42,885

GWM Ora Extended Range

$52,990

$45,975

MG 4 Essence

$53,990

$46,975

BYD Atto 3

$56,990

$49,975

Nissan Leaf e+ 59kWh

$58,990

$51,975

MG ZS EV LR

$59,990

$52,975

Nissan Leaf e+

$63,990

$56,975

Kia Niro Plus

$64,990

$57,975

Peugeot e-2008

$65,990

$58,975

Hyundai IONIQ Electric Series II

$65,990

$58,975

Peugeot e-208

$67,900

$60,885

Tesla Model 3

$69,647

$62,632

Tesla Model Y

$71,400

$64,385
For people not ready to jump in and buy a brand-new EV, there is also a range of used EVs available that qualify for a Clean Car Rebate.
A retailer like Christchurch's EV City has Nissan Leafs available for as low as $12,990 – and qualifying for a Clean Car Rebate of around $3,500. A BMW i3 is $37,990 and qualifies for a Clean Car rebate of $2,300.
Trade Me
2018 Nissan Leaf - $26,524 after rebate of $3,450
2016 Nissan Leaf – Buy Now for $16,000
2021 Peugeot e-2008 - $49,990 – qualifies for a clean car rebate of $3,450
2021 Peugeot e-208 - $43,880 – qualifies for a clean car rebate of $3,450
2015 Nissan e-NV200 - - $24,880 – qualifies for a clean car rebate of $3,450