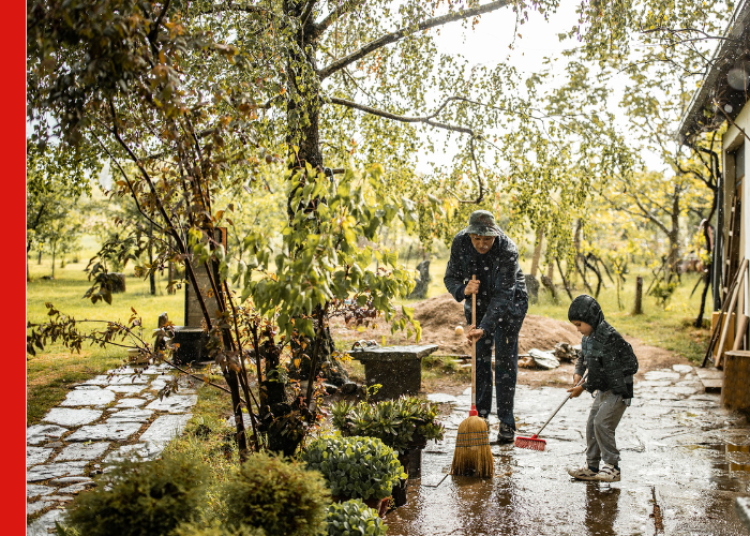 Financial hardship in business can arrive unexpectedly, caused by events like natural disasters such as Cyclone Gabrielle which left a trail of damage – both physical and financial - in its wake.
At times like these, business customers should get in touch with their trusted bankers and talk with them about how best to manage their finances during tough times. It's okay not to have all the answers, customers should get in touch as early as possible.
Westpac Business Bank Regional Manager Amber McKnight has some helpful tips for business customers experiencing financial hardship and struggling to seek the right kind of help.
Engage with the bank early
Even if you don't have all the facts and all the answers, the sooner you reach out, the sooner we can start thinking about ways to support you.
It's ok not to have all the answers
The first few days and weeks will be focused on immediate needs – food, safety and shelter. Much of the damage may still be yet to be assessed. Let us know the factors you already know and the ones that are still "unknowns" - costs that may be coming down the pipeline as damage is fully assessed.
Get your advisers together
Think about getting your advisers including your banker together for a discussion. This could include your accountant, business adviser, or any partners or people with an interest in the business. That way we can all understand the situation from potentially different perspectives and provide better support to you.
Understand the options
Ask your bank what avenues of support are available to meet your circumstances. Westpac's support and relief options following an adverse natural event now include:
Temporary overdrafts

Suspension of principal payments for up to three months on business loans

Deferred payment on business credit cards for up to three months

Access to term deposit funds for individuals suffering hardship
Update the bank regularly
Keep us updated as new information becomes available, including detail regarding any insurance claims, disrupted supply chains, or anything that may materially affect your business. If the scale of the problem grows or shrinks, let us know.
Once the dust settles, work on your plan
Once your immediate needs are met, start thinking about a plan. Share this with your bank as it develops. Consider what operating procedures may need to change and how costs may change due to the new situation you find yourself in. You may need to work on a new business plan that reflects the new reality – a business plan template may help you: Westpac.co.nz/businessbase