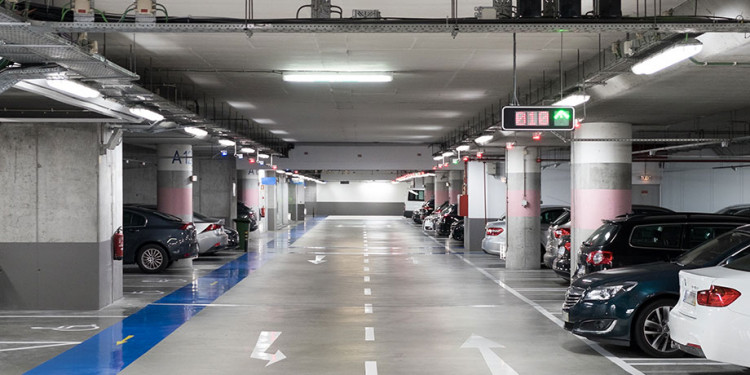 Looking for a low-cost, low-maintenance investment property?
For a small number of investors, carparks are relatively simple and reliable investment. Although the returns aren't dramatic, carparks are an almost passive investment and their value has increased significantly over the past five years.
"Carparks are the epitome of the low-maintenance property," says Vaughan Heslop, an agent at Lodge Realty who owns carparks in the Hamilton CBD.
"When it comes to property, the building is the depreciating part of your investment and the land is the appreciating part. This is investing directly into the appreciating portion."


How do the returns stack up?
"Carparks are low stress, unless your tenant disappears," says Roger Seavill, investment sales at Colliers International and 'carpark king'. He's sold hundreds of Auckland car parks over the years, many of them more than once. "The most I've ever sold a car park for is $120,000 plus GST," he says. "Right now, prices start from about $60,000 plus GST in the CBD."
The Farmers Carpark in Auckland's CBD is a popular one with investors, because anyone can buy there – unlike many carparks which only go with a particular apartment or office floor. Farmers carparks currently sell for around $75,000 plus GST and a good market rent is $75 plus GST per week. Once you've subtracted your council rates and body corporate fees, the net rent is just over $2,700 – a return of 3.6%. Council rates are lower on subsequent parks, which pushes the return over 4%.


What about capital gains?
Five years ago, you could buy the same Farmers carpark for around $45,000, so values have jumped by 60% in that time. That price rise has been driven partly by low interest rates, and partly by a lack of supply.
Apartments and offices are being built with fewer carparks than ever – buildings without carparks are increasingly common as councils aim to reduce traffic in city centres. More people are living and working in the city, yet there are fewer carparks available.
Carparks are most valuable in big cities where space is at a premium, like Hong Kong, where carparks sell for hundreds of thousands of dollars and outperform apartments as an investment.
Will carpark values continue to rise? Heslop feels confident: "More and more land is being gobbled up with buildings, so carparks are in tight supply. There's very good market demand and I think they are going up in value."
"My carparks have been great performers," he adds. "I'm absolutely in the market for more."