Thinking about buying your first home? With interest rates as low as they've ever been, plenty of first home buyers are taking the plunge in 2020. But it's tough out there when you're on a limited budget.
To assess the best places in New Zealand to buy a first home, we've looked at*:
What you can buy

within the

First Home Grant

price cap

in the area.

How many

job opportunities are listed in the region.

Median household incomes in the region.

Ease of commuting.

Lifestyle and amenities.
Which places came out on top?
1. CHRISTCHURCH
Strong incomes, great liveability, a moderate level of jobs and fantastic housing stock – Christchurch is unbeatable as a first home location in 2020.
Christchurch's housing market cannot be beaten when it comes to value for money. Due to extensive rebuilding, the city has a plentiful supply of houses with a high proportion of new and near-new builds. That keeps prices reasonable, while also lifting the average quality of the housing stock.
With $500,000 to spend, you can choose from an older three-bedroom home on a small section in the suburbs, or a newer two-bedroom home a little further out. There's also plenty of choice if you're willing to buy off the plans – with the extra $50,000 added to the First Home Grant price cap, you could buy a new two-bedroom townhouse.
Commuting is fairly stress-free within the city; cycling is a way of life for many commuters, and there's a well-connected bus and ferry service throughout the city. Commuting in the car can be quick depending on your location, although heading into Christchurch from Waimakariri or Rangiora can be time-consuming.
Overall, there is no place in New Zealand where you'll get more value for your money.
2. INVERCARGILL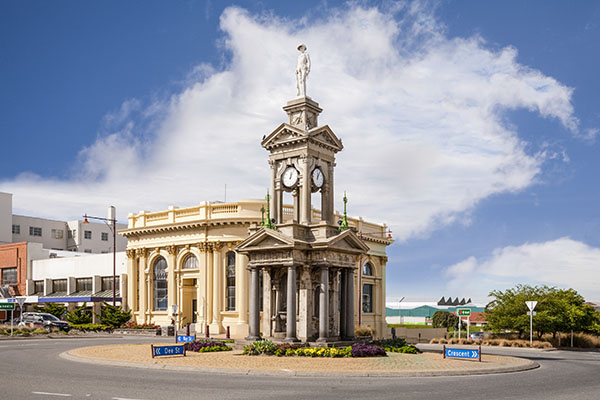 Friendly locals, surprisingly high household incomes, more jobs available than in Northland or Waikato, beautiful scenery and a great lifestyle – Southland has a lot to recommend it. Its commercial centre is the city of Invercargill, which is gaining momentum as a desirable place to live.
Despite having only $400,000 as a spending cap, there's lots of options in that price range in Invercargill. That budget won't buy you a flash house, but depending on the location you can get two to four bedrooms on a section, sometimes with most of the work already done. Because it's cold in Invercargill, almost all the properties are already insulated and have heat pumps. Keep an eye out for new developments – they're rare, but smaller homes may be within the $450,000 price limit.
Getting around Invercargill is a breeze, with minimal traffic and lots of cycling options.
If you've been struggling to get onto the housing ladder or you fancy being mortgage-free as fast as possible, Invercargill could be an excellent choice.
3. KAPITI COAST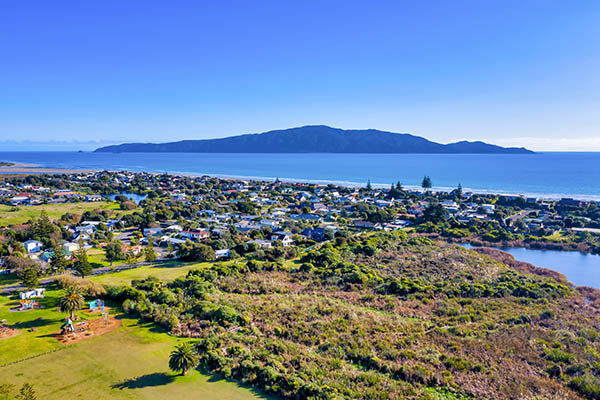 Lots of jobs and high incomes make the Wellington region a real drawcard for anyone considering making a start in a new city. The Wellington region has the most jobs in New Zealand right now: 51 new job listings per 10,000 residents, much higher than the next nearest regions (Marlborough at 40 and Auckland at 39). It also has the second-highest median household income, following very closely behind Auckland.
But house prices have soared and with only $500,000 to spend, it's hard going. Expect to be buying a do-up, and to be facing a bit of a commute if you're working in the CBD. Kapiti Coast is perhaps the pick of the satellite areas, with a median price of $698,000. It has lovely beaches, a friendly vibe and excellent transport links – anywhere south of Waikanae will mean a pleasant train journey into the city, and Transmission Gully will cut drive times when it opens next year.
With few listings at this price point, even if you broaden your search to include Upper Hutt and Lower Hutt, a 'handyman's dream' is probably what you'll be faced with, unless you fancy a city apartment. But plenty of people are prepared to do the work to create a great home in a region where they can enjoy an excellent income, strong job security and a lovely lifestyle.
4. HAMILTON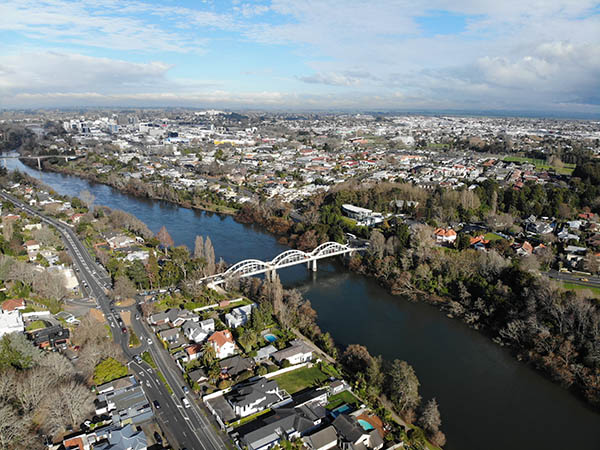 Hamilton has all the big-city amenities you need, relatively high household incomes and easy access to a huge chunk of the North Island. It has a young and fast-growing population, with billions being spent on infrastructure to drive its development.
When it comes to house-hunting, the median price is $652,500, and for under half a million there's a really decent number of listings. You can choose between living closer to the city and doing a lot of work on a property or living further out in a nicer house. There are plenty of new builds going up, some priced below the $550,000 house cap, although they'll be well out of the CBD.
Commuting is by car or bus and the traffic can be heavy. The Te Huia commuter train to Auckland, via Huntly, is due to launch in early 2021.
Hamilton is a city with excellent prospects and superbly handy to almost everything you could want, where you can get a relatively decent house on your first home budget.
5. NELSON/TASMAN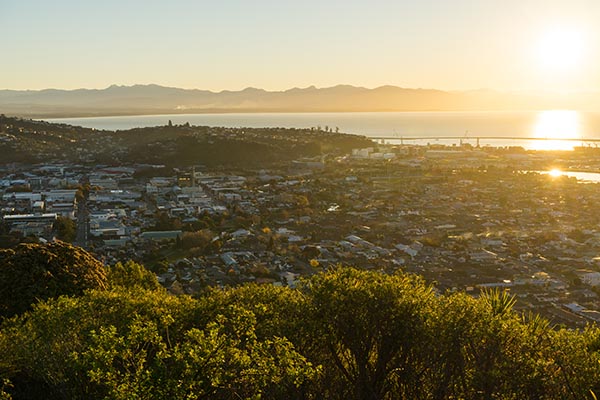 The top of the South Island is stunningly gorgeous and can provide you with a world-class lifestyle – plus it has a surprising number of job opportunities right now, with around 36 job listings per 10,000 residents.
Marlborough has cheaper houses and slightly more jobs (40 listings per 10,000 residents), so it's well worth taking a look, but it also has a $400,000 house price cap. Nelson/Tasman gives you $500,000 to spend and there's a good selection of properties available for under that half-million mark. They range from near-new two-bedroom homes to older three-bedroom standalone houses on larger sections; as usual, if you're prepared to renovate, you can buy in a better location.
As in Christchurch and Invercargill, cycling is a popular way to commute around Nelson and Richmond, or you can take the bus. Across the wider region, most people drive and the traffic is light (aside from a few points of congestion) with easy parking.
Nelson and Tasman provide a good range of affordable housing options for first home buyers, with a relaxed beachside atmosphere and incredible natural beauty.
*Sources: House prices as at August 2020 from REINZ; property listings on RealEstate.co.nz and TradeMe Property; household incomes from Stats NZ via Figure.nz; jobs rate calculated by averaging the total job listings for each region (not city) from TradeMe Jobs and Seek on September 14 2020, dividing by the population for the region sourced from Stats NZ, and multiplying by 10,000; updated First Home Grant price cap data available here.