Private Bank & Wealth.
Working with you to grow, manage and protect your wealth.
Exclusive banking & wealth management services.
In an ever-changing, never-switched-off world, Westpac Private Bank & Wealth is always working to guide and protect the financial side of things.
We don't just offer wealth management and banking - ours is an exclusive experience, where the best minds in our business come together to work for you, to your agenda and with your input.
Our clients will mostly have all of their financial needs provided by Westpac Private Bank & Wealth, have at least $2 million to invest or significant borrowings, and have a sole base income of $300,000 or above.
Why choose Westpac?
Over $15 billion under management.
Westpac opened its first branch in New Zealand in 1861; now our Private Bank & Wealth Management team, including BT Funds Management (NZ) Ltd (BTNZ), advises and manages on over $15 billion in investments.
Access to a team of experienced Financial Advisers.
Our Financial Advisers all have extensive experience working with high-net-worth individuals and families.
Contact a financial adviser.
Awards.
Winner of The Global Private Bank Awards 2017, 2018 and 2020 – Best Private Bank in Australasia for Customer Service.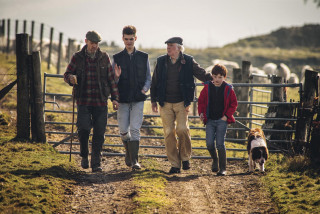 Family office.
As an exclusive, invitation-only service, our Private Wealth Family Office offers new levels of connectivity, guidance and bespoke advice, tailored to meet your family's needs.

Call us on 09 348 9562 to discuss your needs.
Investment insights hub.
For market updates, fund performance, tools and more.
Things you should know.
The material on this page is provided for information purposes only and is not a recommendation or opinion in relation to any of Westpac's products or services.
Terms, conditions, fees and charges apply to Westpac products and services. For more details, please refer to the relevant brochures, www.westpac.co.nz or your Financial Adviser.